Earnings season always presents us with some of the biggest stock moves we'll see all year. It's nothing unusual. A company crushes analyst estimates for its earnings, and the stock soars. Or it falls short, and the stock tanks.
For options traders, it's a dream scenario. These big moves in short periods of time are exactly where you can make a killing on an earnings trade.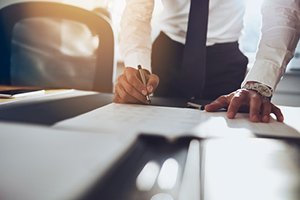 And these moves could be even more pronounced this quarter. Even 66-year market veteran and Vanguard Group founder Jack Bogle says he's never seen volatility like what we have in the market now.
Sure, you could hold your cash and sit it out until the market calms down a bit. But if you do so, you'll be missing out on extraordinary gains.
That's why Money Morning's options trading specialist, Tom Gentile, is bringing subscribers two strategies to help you crush the market with your next earnings trade.
A "Blueprint to Financial Freedom": America's No. 1 Pattern Trader used this secret to become a millionaire. Now he's sharing it live on camera - and you could learn how to set up a series of $822... $1,190... or $2,830 payouts every single week.
While company after company so far this earnings season beat its estimates, not every stock simply went straight up. Just look at banking giants JPMorgan Chase & Co. (NYSE: JPM), Citigroup Inc. (NYSE: C), and Goldman Sachs Group Inc. (NYSE: GS). Earlier in April, each reported better-than-expected earnings, and each stock jumped higher when the market opened following the news. However, by the end of trading that day, each closed with multiple percentage-point losses.
There are no guarantees how a stock will react to earnings. But with Tom's two options trading strategies, you can bank massive profits regardless of how the stock reacts.
Here are two of Tom's top strategies for trading earnings this quarter...
Earnings Trade Strategy No. 1