The secret to crushing the market is finding companies that provide products and services that transform lives. Not only will the company thrive, but investors will also see their shares skyrocket.
That's exactly the case with the little-known tech stock we're bringing Money Morning Members today…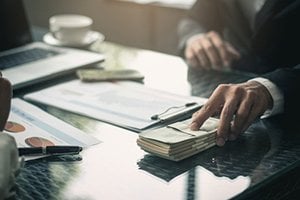 One of the hottest trends in the tech sector right now is global infrastructure. And by infrastructure, we mean cloud-based information technology.
That's data storage, connectivity, applications, and more. This technology is changing the world, because it allows small companies to compete with the behemoths. And it lets all companies scale their operations at reasonable costs.
Global sales for this sector are projected to hit $127 billion this year. It's no wonder Money Morning Defense and Tech Specialist Michael A. Robinson says this is one of the best areas to invest in now.
Best of all, global IT is everywhere, not just in traditional tech companies. All companies need tech platforms to be competitive. Have you done business with a company that does not have a website? How about one that takes orders online?
A "Blueprint to Financial Freedom": America's No. 1 Pattern Trader used this secret to become a millionaire. Now he's sharing it live on camera – and you could learn how to set up a series of $822… $1,190… or $2,830 payouts… every single week.
Of course, a company is not worthy of your investment just because it calls itself a cloud provider. It needs to be proven. It needs a track record. And it needs growth – consistent growth.
And then the stock has to be priced right. The tech stock we have today meets all of these requirements.
By Robinson's calculations, this stock should double in just under one year's time…
This Tech Stock Checks All the Boxes