Many baby boomers aren't getting their due from the Social Security Administration (SSA).
This short shrift is doubly offensive because, according to recent data from Edge Research, baby boomers are the most giving generation.
The May 7 survey found that, of the 1,339 surveyed people who gave to charity in 2017, 41% were senior citizens. And senior citizens only make up 15.2% of the population.
These weren't puny checks, either.
They were quadruple-digit sums.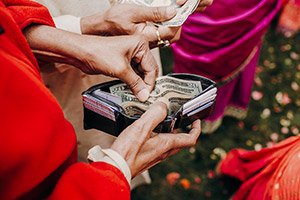 Yet, in exchange for their philanthropy, boomers make up the demographic most vulnerable to financial slight.
And Uncle Sam is the culprit.
We'll show you how to claim every penny the SSA owes you, but first, have a look at the staggering sum of boomers' generosity last year...
They gave billions.
Baby Boomers Gave $58.6 Billion to Charity in 2017
The May 7 poll, conducted on behalf of the Blackbaud Institute for Philanthropic Impact, estimated that baby boomer philanthropists gave a whopping $58.6 billion to nonprofits in 2017, with the average boomer benefactor forking over about $1,061.
That's a lot of money to donate annually, considering the menial Social Security benefit kickbacks most boomers get.
That's a point that Edge Research elucidated, too.
Researchers noted in their recent study of senior citizens' philanthropic habits that, in spite of that quadruple-digit-average dollar sum per benefactor, boomer donations have fallen in recent years - from an average $1,212 in 2013, when the generation accounted for 43% of charitable donations, to today's 41%.
But who could blame them for trimming back - especially when they're not being paid their rightful dues by Uncle Sam?
[Potential $23,441] Make the U.S. government fork over the unpaid funds it may owe you...
Here's what we mean by that...
Baby Boomers Give While Uncle Sam Scrimps
Indeed, the U.S. inspector general just uncovered a series of Social Security payment errors - some of which have been repeated for 33 years.
These costly mistakes essentially amounted to massive underpayments by the Social Security Administration - with tens of thousands of beneficiaries on the receiving end none the wiser to how they were being slighted.
You could've been on that receiving end.
You could be still.
Indeed, if you're a baby boomer over the age of 50 enrolled in Social Security or collecting benefits on behalf of a spouse, then you owe it to yourself to learn more about these underpayments.
Best of all, we've done all the hard work for you...
Normally, you'd have to dig through Social Security's 2,728 rules and thousands of additional sub-rules outlined in the complimentary "Social Security's Program Operations Manual" to get details on this underpayment.
You could also speak to one of its agents or hire a financial advisor to sort through everything.
But we've taken care of that...
It's Time to Take Your Money Back
If you're one of the remaining Social Security recipients over the age of 50 who wasn't paid the money you're owed, then you need to act now.
Depending on your specific situation, the SSA might impose a strict time limit on when certain corrections can be made. If you're already collecting benefits, your time may be running out.
Luckily, if you are eligible, we're here to tell you how to request your payout. And it could only take a few minutes of your time.
There's no need to hire a lawyer.
And we can help you.
Click here to find out more...
Follow Money Morning on Facebook, Twitter, and LinkedIn.
[mmpazkzone name="end-story-hostage" network="9794" site="307044" id="138536" type="4"]