You already know dividend stocks are some of the most reliable ways to add income to any investment portfolio.
But income-seeking investors have often had to sacrifice the lucrative potential of share price growth to own big-dividend-paying stocks.
Just look at a famed dividend payer like BP Plc. (NYSE: BP).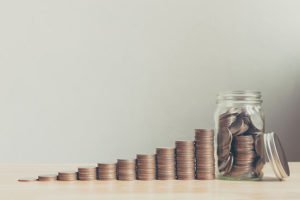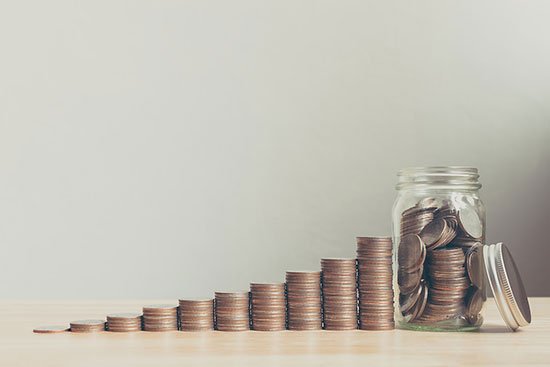 It pays a handsome 5.22% dividend yield, but over the last five years, its shares have gained a mere 3.4% The S&P 500 is up 66% over the same period.
And popular dividend funds aren't doing much better.
The iShares Core High Dividend ETF (NYSE Arca: HDV) is up 27.2% over the last five years, better than BP's growth, but still just a third of the S&P 500's performance. And its dividend yield is a mere 3.35%.
Fortunately, if you're looking for big dividends - we're talking better than 10% yields - and serious growth potential, we've got you covered.
Thanks to the Money Morning Stock VQScore™ system, we're able to key in on the 1,500 most profitable companies and find stocks with the most growth potential.
And we've found three of these growth stocks with dividend yields above 10%.
Just look at the first stock on our list. Its dividend is yielding 13.62%, and it's loaded with the potential to return 80% gains over the next 12 months...
Best Dividend Stocks for Growth, No. 3: Consolidated Communications Holdings Inc. (Nasdaq: CNSL)
Consolidated Communications Holdings Inc. (Nasdaq: CNSL) is an Internet service provider (ISP) specializing in high-speed, broadband Internet networks in the northeastern United States.
And it is also one of the biggest Internet companies in the country.
CNSL pays out a dividend of $1.53 a share. With a current share price of $11.20, that yields a 13.62% return on your initial investment.
It Only Takes 10 Minutes a Week to Double Your Way to $1 Million: This strategy doesn't require any special training - yet it could potentially put $1 million in your bank account faster and easier than you ever dreamed...
CNSL has paid this dividend for 50 consecutive quarters. That's a great sign the company knows how to manage its cash. And it tells us it won't be scrapping this payment program any time soon.
But CNSL offers substantial growth potential, too...
CNSL is one of the 10 biggest fiber optics providers in the United States thanks to its strategic acquisitions that nearly doubled its fiber capacity last year.
That's part of what helped it earn $1.5 billion in 2017 alone. But it isn't stopping there.
The company has an aggressive plan to turn its latest acquisition - the takeover of FairPoint - into another new service provider. Plus, by combining the two companies, Consolidated Communications expects to be able to expand its own service and reliability.
Not only does that improve CNSL's ability to compete as an ISP, but it locks it in early as Internet usage continues to boom. As cord-cutting grows, more and more Americans are getting their entertainment and information through Internet connections.
That's why the video-streaming market alone is expected to grow from a $30 billion industry in 2016 to a $70 billion industry in 2021, a jump of 133%. Companies that provide reliable, high-speed Internet connections, like CNSL, are primed to grow.
Analysts are projecting CNSL stock could surge 86% higher over the next 12 months, reaching a share price of $20. And we aren't surprised. With a perfect VQScore of 4, the stock is ready to pop.
But as great as CNSL looks, our next stock offers even better upside...
Best Dividend Stocks for Growth, No. 2: Just Energy Group Inc. (NYSE: JE)
Just Energy Group Inc. (Nasdaq: JE) is a Canadian electrical power company that primarily uses low-cost natural gas.
It's also a big-dividend-paying stock sitting right in our "Buy Zone."
JE pays a dividend of $0.39 a share, which is a yield of 10.5% at a share price of $3.68. Because the share price is comparatively low, you can control more stock and make a 10% return on the dividend alone.
That's nearly six times the average yield of the S&P 500.
Plus, JE is one of the best growth stocks you can buy right now.
While based in Canada, JE is aggressively expanding into Europe and the United States. It's already the ninth-largest commercial retailer in the United States, and the company just pushed into Germany in 2016 and Ireland in 2017. It isn't stopping there, either.
The company entered the Japanese market at the end of 2017. JE plans to continue its expansion there, modeling its strategy on its successful entrance into the U.S. and UK markets.
The company's global growth is the linchpin of its plan to grow profits. By controlling more and more market share, JE will be able to return more profits to shareholders.
That's why analysts are giving it target ratings as high as $9.99 a share, which implies share price growth of 170% over the next 12 months. And this isn't some rogue outlier, either. The average price target comes in at $7.88 a share, or 113% growth.
With a perfect VQScore of 4, we are just as bullish.
And we've saved the best for last.
This next dividend stock pays out a massive 12% yield, and the share price has the potential to surge over 200%...