When you purchase shares of the best dividend stocks to buy now, you get two things - profits as share prices rise and cash payments.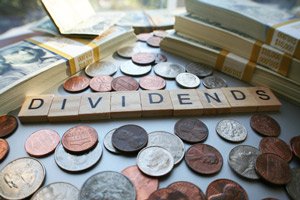 As you know, companies that have dividend policies pay you money each quarter just for holding their stock. But the best dividend stocks (like the ones we're about to show you in this report) also outperform the broader stock market because they're financially stable.

For example, one of the most stable and popular dividend stocks is McDonald's Corp. (NYSE: MCD). Shares of this company are known for being unaffected by broader market volatility. During the financial crisis that lasted roughly from Aug. 10, 2007, to March 6, 2009, the Dow Jones plunged 46.8%. On the other hand, MCD stock actually gained 7.4% over the same period.

And although it had to cut its quarterly dividend from $1.50 per share in November 2007 to $0.38 in February 2008, the firm increased it from $0.38 to $0.50 by November 2008. That generous dividend hike was four months before the stock market's bottom on March 6, 2009.

McDonald's is also known as a "dividend aristocrat." This refers to an S&P 500 company that's hiked its dividend at least 25 years in a row. The company has gone far beyond that minimum and raised its dividend once a year for the last 40 years.

It last hiked its dividend by 5.6% on Nov. 29, 2016, from a quarterly payout of $0.89 per share to $0.94. That gave the stock a yield of 3.1% - the highest since November 2015.

But dividend investing isn't as simple as picking any popular dividend aristocrat, buying the stock, and sitting back.

Our Money Morning investing gurus select dividend stocks not only because they have a large dividend, but also because they're poised to keep payingthat large dividend going forward. This ability to maintain payouts to shareholders comes from the company's presence in a strong and profitable market, which will also lead to share-price appreciation over time.

Here are seven of the best dividend stocks to buy this year...