The semiconductor industry is on pace to grow global sales 17% from 2017 to 2019, but one company we uncovered is positioning itself at the forefront of the driverless car industry.
And with a VQScoreTM in our "Buy Zone," it's one of the best deals you can make.
Its stock price is expected to climb 71.42% over the next 12 months, and it could be a major supplier for the upcoming $7.5 trillion driverless car industry.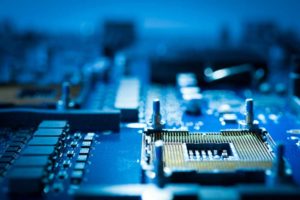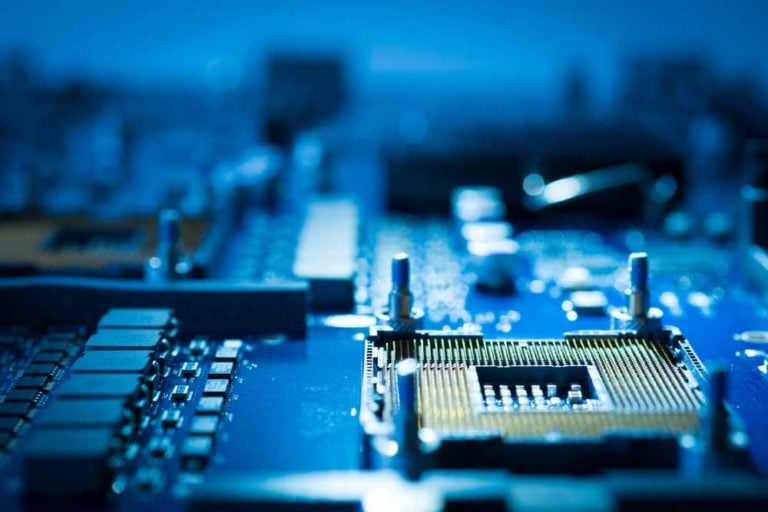 Semiconductors are essential to the tech industry. They help make electronic devices smaller, faster, and more reliable, and they are in nearly every electronic device imaginable.
That's a great way to cash in on the growth of technology without buying into overhyped (and overpriced) semiconductor stocks, like Diodes Inc. (Nasdaq: DIOD), which trades for 111 times earnings.
And because of this company's expertise in the industry, they are going to cash in on global semiconductor sales climbing from $412.22 billion in 2017 to $483.72 billion by 2019...
How to Cash In on the Upcoming $483 Billion Semiconductor Market
The company we're about to mention was the first to commercialize vertical gradient freeze (VGF) technology.
In short, VGF technology allows more scalability, higher mechanical strength, and lower stress compared to conventional semiconductors.
That's why this company has attracted clients like OSRAM Licht AG, a $4 billion firm that sells specialty lighting products around the globe.
The Gains on This One $10 Stock Alone Could Earn You Enough to Retire - Click Here Now for Details
And it's no surprise, considering the prestige of the company's CEO.
He holds a Bachelor of Science in Metallurgical Engineering from National Cheng Kung University, a Master of Science in Metallurgy from Syracuse University, and a Doctor of Philosophy degree in Metallurgy from the Polytechnic Institute of New York University.
And it's easy to see why analysts are expecting the stock price to climb 71.42% in the next 12 months...
How to Cash In Big on the Semiconductor Industry
[mmpazkzone name="in-story" network="9794" site="307044" id="137008" type="4"]
AXT Inc. (Nasdaq: AXTI) was founded in 1986 by Dr. Morris Young.
As we mentioned earlier, AXTI was the first company to commercialize VGF technology.
The company's customers manufacture LEDs, power amplifiers, electronic devices for switches, and laser diodes.
And OSRAM, the $4 billion company that focuses on specialty lighting products, accounts for 11% of its revenue.
OSRAM is currently at the forefront of autonomous vehicle lighting.
And by 2050, driverless vehicles will be a $7 trillion business, according to research firm Strategy Analytics.
You see, for a car to drive independently, it needs to understand the environment around it, sensing sidewalks, cross paths, and stop lights.
Light Detection and Ranging (LiDAR) systems allow a car's environment to be scanned in real time using infrared light.
Sensors then transmit the information to the self-driving vehicle's central control system, according to OSRAM-Group.com.
The market is still growing, but self-driving cars will eventually become the norm rather than a novelty.
In 2025, 8 million automobiles that can monitor their surroundings are expected to ship, according to market research firm Allied Business Intelligence Inc.
If OSRAM's technology is used in each car, that's going to be a huge payday for AXTI.
And analysts love what the future holds...
In the next 12 months, BWS Financial projects the AXTI stock price will climb to $12 per share.
From today's opening price of $7, that's a potential profit of 71.42%.
The Greatest Stock Track Record We've Ever Seen
If you want proof that you can make $100,000 starting with a small amount of money - then take a look at this elite method of picking stocks we're uncovering.
It's led to an astounding track record averaging two and a half double- or triple-digit peak gain winners every month for eight straight years.
The simplicity of what we discovered was astounding.