So far this year, the Dow Jones Industrial Average has been listless at best, declining nearly 2% on the year.
But the top penny stocks to buy in July 2018 offer not just the potential to beat the market, but to crush it.
Now, penny stocks are riskier than other stocks since the companies are smaller, less proven, and are sometimes shell companies with no underlying value.
Must See: This method may be the only way in history to turn a small sum of money into $100,000 without batting an eye. Read more...
But to help alleviate some of these concerns, we turn to our proprietary stock rating system, the Money Morning VQScore™.
We selected our top-rated stocks trading for under $5 per share, the official definition of a penny stock.
And these penny stocks offer potential gains of nearly 200%...
Top Penny Stocks to Buy in July 2018, No. 3: PDL BioPharma Inc.
Nevada-based PDL BioPharma Inc. (Nasdaq: PDLI) buys significant stakes in biotech, medical device, and pharma companies, and profits from these firm's patent royalties.
That means PDL, unlike other biotech firms, doesn't have to spend money on drug research and risky clinical trials to receive approval from the U.S. Food and Drug Administration (FDA).
It can cost up to $2.6 billion to develop a drug from clinical trials to rollout, according to the Tufts Center for the Study of Drug Development.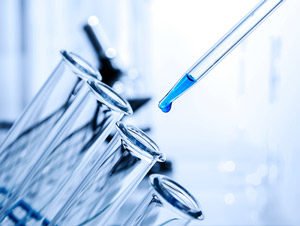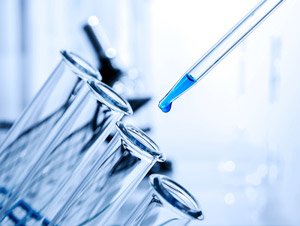 And the risks of drug development are steep. According to a BIO and BioMedTracker study, just 10% of medications ended up going from phase 1 clinical trials to approval by the FDA in the 2004 to 2010 period.
Biotech firms could spend billions of dollars on a drug that will never reach the public.
But PDLI bypasses these risks, with drug patents for medications already on the market and the purchase of companies that already have products for sale.
PRNewswire.com reported that in 2016 PDL made a $75 million investment in Noden Pharma DAC, ultimately investing a total of $214 million.
PDL bought exclusive global rights to produce and sell the prescription medicine that retails in the United States under the Tekturna and Tekturna HCT names. In addition, it bought the rights to Rasilez HCT and Rasilez throughout the remainder of the globe. These are hypertension treatments, and the hypertension market is forecast to reach more than $33 billion in 2024.
So instead of spending billions in hypertension drug development, PDL acquired the rights to sell Rasilez and Rasilez HCT via the deal with Noden. Further acquisitions could propel the share price higher this year.
Currently, PDLI holds $243 million in debt and $532 million in cash. Given these positions, it could buy additional patents or companies in 2018. These moves would increase revenue, which would drive the share price.
PDL's current share price is $2.32. Analysts forecast that PDL shares could hit a per-share price of $3 in a year, a climb of roughly 22% from current prices.
Top Penny Stocks to Buy in July 2018, No. 2: Turquoise Hill Resources Ltd.
Turquoise Hill Resources Ltd. (NYSE: TRQ) is a Canadian mining firm that has been in operation since the mid-1990s.
Turquoise Hill explores for deposits in gold, copper, silver, and molybdenum.
Globally, 35% of molybdenum is used for structural steel.
The steel sector is worth $900 billion per year. Reuters.com indicates that the average price worldwide has risen approximately 50% since December 2015, after reaching the lowest level in a dozen years.
Turquoise Hill also enjoys a two-thirds interest in Oyu Tolgoi, Mongolian copper, gold, and silver mines that are among the world's biggest.
IHSMarkit.com forecasts that consumption of copper worldwide will rise 3% both this year and next. The demand is forecast to drive the share price.
Analysts forecast that TRQ shares will trade at $4 per share in a year. That's a 30% potential gain.
But our top penny stock to buy right now boasts nearly 200% potential gains...
[mmpazkzone name="in-story" network="9794" site="307044" id="137008" type="4"]
Top Penny Stocks to Buy in July 2018, No. 1: Just Energy Group Inc.
Canada-based Just Energy Group Inc. (Nasdaq: JE) provides electrical power, primarily fueled by natural gas.
JE is moving robustly into the United States and Europe too. Right now, JE is the ninth-biggest commercial retailer in the United States. It expanded to Germany in 2016 and into Ireland last year.
At the end of last year, JE began its expansion into Japan. JE intends to continue its Japanese expansion in the future, using the same strategy that was successful in the U.K. and United States.
JE plans to increase profits by expanding globally. The more it expands, the more market share it potentially enjoys.
And the more market share, the greater the profits, which will push the share price higher.
Analysts project JE shares could reach $9.99 over the next 12 months, a potential 170% gain from today's price of $3.69.
Plus, it offers a 10.23% dividend yield on the current $3.69 share price. That's nearly six times the average S&P 500 yield.
The Gains on This One $10 Stock Alone Could Earn You Enough to Retire
A paradigm-shifting technology could disrupt every major industry, and one tiny company is at the center of it all.
It recently inked four major deals... BlackRock has snatched up 29 million shares... and its technology could be adopted by millions around the globe.
Best of all, this stock trading for less than $10 could deliver a 471.9% gain for early investors.