Amazon.com Inc. (Nasdaq: AMZN) accounted for 43% of all online U.S. retail sales in 2016, and the next market it dominates could be the $10 billion legal marijuana industry.
"I think there's no doubt that eventually Amazon will get into this business. The question is, is that five years, 10 years, or 20 years," Jim Patterson, CEO of medical marijuana delivery service Eaze told Yahoo.com.
Patterson believes there still needs to be more clarity on the federal level before Amazon sells cannabis.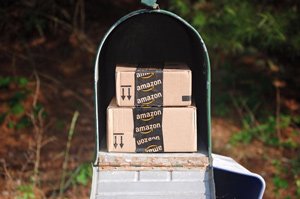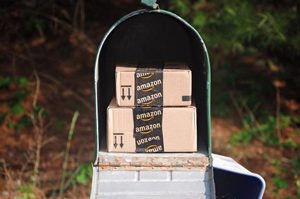 But with 30 states and the District of Columbia legalizing medical marijuana and eight states legalizing recreational use, it's a question of "when" and not "if" cannabis becomes completely legal.
And when that happens, Amazon has another billion-dollar industry to conquer…
The Marijuana Revolution Can't Be Stopped
By 2020, Patterson projects on-demand pot delivery will generate $1 billion in sales of marijuana and associated products.
And Patterson told Yahoo.com that delivery will solve a growing problem: Zoning restrictions.
For example, in Maryland, dispensaries must be at least 1,000 feet from schools. In San Francisco, the zoning restrictions are so tough dispensaries can only be opened in one neighborhood, and the city is capping the number allowed to open there.
These restrictions keep dispensaries from opening in some of the most lucrative real estate and population centers. Those who use it for medicine may be in too much pain to drive long distances.
Renegade Investment Expert: "It's time to double down – or even triple down – on your cannabis investments!" Read more…
But because of Amazon's infrastructure, it could provide cannabis customers with fast and affordable deliveries.
CEO Jeff Bezos' company is building a $1.5 billion facility for a cargo line, and it's also researching drone delivery.
On top of that, the company said on June 28 that it's recruiting entrepreneurs to build a network of independent delivery companies.
By the time cannabis in the United States is federally legalized, Amazon could deliver it by plane, drone, or van.
But you don't need to wait for Amazon to get in the game to making a killing off of marijuana legalization.
This year is going to be one for the record books…
Four Cannabis Stocks Potentially Destined to Soar Up to 1,000% This Election Year