You already know that your tax dollars are paying for each building and facility being used by the DOJ, CIA, NASA, FDA, Congress, and even the White House.
At one time or another, citizens like you graciously covered the construction costs.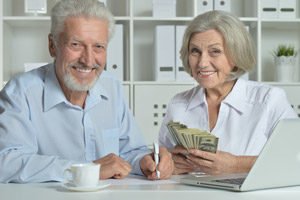 And you are footing the bill for their maintenance and upkeep.
Sometimes, you even paid for the land to be acquired in the first place.
This money is coming out of our paychecks, Social Security checks, and the checks we cut to the Internal Revenue Service every April.
It's not a bad deal for Uncle Sam.
However, here's something you may not be aware of…
Currently, over 100 federal agencies are required by law to pay rent for the properties they occupy.
This cash is flooding into the Treasury Department, where it's being stockpiled in the Federal Buildings Fund.
This year it will have $11.1 billion in it.
That's worth repeating…
It's an enormous, $11.1 billion pool of money.
Don't Miss Out: The Treasury is sitting on an $11.1 billion cash pile, and a loophole entitles Americans to a sizeable portion. Some are collecting $1,795, $3,000, or $5,000 every month thanks to this powerful investment…
And some very smart Americans have discovered an investment that allows them to tap into a large portion of it.
Their reward: a hefty monthly check.
Which is why we like to refer to them as "Federal Rent Checks."
By implementing a simple strategy, you can collect these checks every month.
And you don't have to do it alone. Money Morning Technical Trading Specialist D.R. Barton, Jr. is here to show you, step-by-step, how you can collect this money.
But before we continue, let us tell you a little bit about D.R. Barton, Jr…
What You Need to Know About This Investment Guru
If you've seen any of his weekly appearances on Fox Business or CNBC…
It's pretty obvious that he's not some slick-talking, Wall Street big shot.
He can't stand those loudmouths.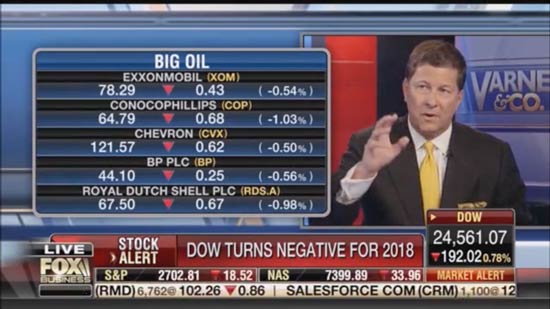 Maybe it's because he doesn't own a fancy $8,000 suit…
And he didn't go to a pampered Ivy League school.
He's proud to be a blue-collar guy from a small Virginia town in the Blue Ridge Mountains.
His entire graduating class in high school could've fit inside the waiting area of a McDonald's.
That is, if there had been a McDonald's. His town wasn't even big enough for that, either.
And he certainly wasn't raised rich.
His mom was a homemaker. And his dad was in building construction.
Like you, he worked hard for most of his life.
He busted his "you know what" as a chemical engineer for DuPont.
Barton and his wife weren't quite living paycheck-to-paycheck back then, but they weren't far from it.
They played by all the rules. They lived within their means.
They had a 401(k) and invested whatever they could.
But Barton and his wife were still struggling. It was stressful.
Maybe you can relate to his story. We know a lot of folks can.
His life changed when he began sifting through forgotten government archives. Ones that could be hiding huge cash surpluses.
Barton was able to find unusual ways to tap into these unique pools of money.
For instance, you'd be surprised what you can learn from the Freedom of Information Act.
Uncle Sam will just open up the books if the right questions are asked.
By turning over every rock, he uncovered these powerful investment income streams one by one.
$1,500 a month thanks to this one…
$2,000 from that one…
$5,000 a month from this one over here…
That kind of money may not be enough to grab the attention of a billionaire like Warren Buffett or Bill Gates…
But once you get on these distribution lists, the checks can start coming in on autopilot. And it can change your life.
Today, Barton is a self-made millionaire.
He no longer answers to a boss. He is his own boss.
Barton doesn't have to worry about saving up for retirement down the road.
Because he retired from his career a long time ago.
He gets to spend all the time he wants with his wife and kids.
Barton is able to teach in his church, which is so important to him.
And he gets to cut them a very big check every year to help his community.
He's made it his life's mission to help others experience this type of financial freedom for themselves.
Years back, Barton even wrote a New York Times best-selling book about this.
And today, he's able to share his investment research with Money Morning's 2.6 million daily readers.
He gets to help folks write their own success stories.
And by following a few simple steps, one IRS directive could help set you up to receive checks of up to $1,795 every single month.
Hordes of Americans have already signed their names to the distribution list – and the longer you wait, the greater your risk of missing out on this powerful investment.
Follow Money Morning on Facebook, Twitter, and LinkedIn.