If you're interested in trading options, you can bypass the pesky broker fees by opening an options account with Robinhood.
Today, we're going to show you exactly how you can do it.
But before we get into the details, we want to make sure you're aware of the incredible profit potential behind options trading, as well as what makes it so risky.
Here's everything you need to know about options trading on Robinhood...
What Makes Robinhood So Unique
Robinhood is a Palo Alto, California--based startup that launched during 2015. At the time, it was an app for stock trading, with no commission fees and a very convenient mobile interface. It became hugely popular with Millennials thanks to its user-friendly design and no-fee services.
The benefits of free stock trades and a convenient app drove 3 million people to use the platform.
But Robinhood isn't resting on its laurels. In December 2017, it announced that it will be launching free options trading.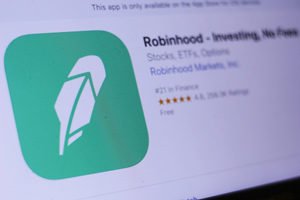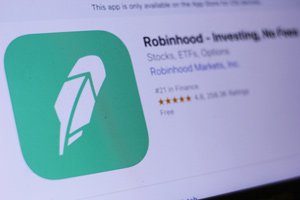 That's a landmark development for options traders everywhere...
NerdWallet.com found that options trading commissions typically fall between $3.00 to nearly $10.00 for each trade. Contract fees usually fall between $0.15 to $1.25 or above.
The beauty of Robinhood for options trading is it eliminates these fees.
And the service is so popular, Silicon Valley's venture capitalists have poured $176 million into the company in the last five years.
In only three years, the customer base has grown to beat that of E*Trade Financial Corp. (Nasdaq: ETFC), an online trading company with 3.6 million customers. It took ETFC 35 years to reach that level.
Now that you know how great Robinhood is for traders, we also want you to know that options trading doesn't have to be complicated. In fact, it can be quite easy...
How Options Trading Can Bring You Life-Changing Gains
Money Morning's options trading specialist, Tom Gentile, has a favorite options trading rule: Keep it simple.
Tom wants to remove the mystery from options trading. Far from being complicated, he feels trading options can be easy.
Think of it like this: When investors purchase a stock, whether it's Amazon.com Inc. (Nasdaq: AMZN) or Procter & Gamble Co. (NYSE: PG), it's like placing a bet.
You're placing a bet that, going forward, the stock price is going to go up, because the value of the company is going to go up.
And you might be paying $4,000 or $8,000 to place that bet.
Options can be understood as side bets. An option can return better than a stock if your bet is correct. And an option can also be profitable if you bet that the stock price will go down and it does.
LIVE ON CAMERA: Watch America's No. 1 Pattern Trader officially become $1,050 richer in 15 seconds! His secret to becoming a multimillionaire is so easy that anybody can do it. Click here for details...
Think of it like placing a bet with a friend. Your friend doesn't like a stock trading at $50 a share as much as you. He says, "Hey, in two months, I bet that thing will have fallen to $40."
You don't think so. You think it's in a good enough business to rise - not to fall 20% in a month.
So the two of you make a wager. If it doesn't fall, you take what he bet.
And neither one of you has to actually buy the stock. You're just betting on what it does. You decide to bet $100. If it rises above $50, you will win $100. If it falls to $40, he will win $100.
Options are that simple.
Now, let's take a look at how to set up an options trading account on Robinhood - and how you can use Tom's wealth of knowledge to find the best trades on the market...
How to Trade Options on Robinhood
[mmpazkzone name="in-story" network="9794" site="307044" id="137008" type="4"]
There are four steps to opening an options account on Robinhood.
Step 1: Request Access
You first need to create a Robinhood account and request access from Robinhood itself. Right now, it's not an automatically granted feature.
Once you're approved, you can make a trade.
Step 2: Find Your Stock
You need to search for the ticker symbol of the stock whose options you are interested in.
AMZN has been in the news, so let's use it as our example. Search for "AMZN."
You will get a screen with the trading information and the price.
Step 3: Tap the "Trade" Button 
You will also see a green button on the bottom right clearly saying "Trade." Hit it. It will take you to the screen where you can perform various trades, including options.
Step 4: Tap the "Trade Options" Button
On the new screen, you will see buttons reading "Buy," "Sell," and "Trade Options."
The button to trade options is, yes, "Trade Options." Once you tap that button, you will be taken to a screen that allows you to search for puts and calls on AMZN.
There you are - trading options on Robinhood.
And now you can harness the full power of the Money Calendar...
This Easy-to-Follow Blueprint Could Make You $15,000 Richer
America's No. 1 Pattern Trader used to be an average Joe scraping to get by. He never graduated from college, and he spent most of his career as a Home Depot customer service rep.
He didn't want to be stuck at a job he didn't like until he was 80 - so he taught himself how to trade. He found he had a knack for it, and he became richer than he ever thought possible.
Then he invented his patent-pending Money Calendar, and he knew it could change people's lives.
Now, for the first time ever, he's revealing all his trading secrets and strategies - so you can amass a fast fortune for yourself.
Step by step, click by click, he'll guide you through setting up your account - and show you how to set up a series of take-it-to-the-bank payouts of $605... $822... $1,190... $2,830 every single week.
There's no guesswork involved, and the best part is - it'll only take you 10 minutes per day! Click here now to start this once-in-a-lifetime journey...