Today, we're showing you three stocks that have soared to the top of our Money Morning Stock VQScore™ ratings.
Each of these stocks have returned double-digit gains in the last three months and still have plenty of upside.
In fact, every one of these stocks still has our top VQScore, meaning they're priced for much bigger returns.
But those scores won't last forever because our system identifies stocks poised for huge returns, which don't typically last this long.
Here's why these companies have climbed double digits since making the list and why we think they each have room to go higher...
3 Top Stocks on Our Buy List, No. 3: Alexander & Baldwin
Alexander & Baldwin Inc. (NYSE: ALEX) has been in our top 25 for the past 12 weeks.
If you invested when ALEX first appeared on our top 25, you'd already be 15% in the green. Don't worry if you're just getting in now - this stock still has higher to run.
ALEX operates in Hawaii and deals with real estate, sugarcane, and diversified agriculture.
One of the reasons we love this stock is its last quarterly earnings report.
Last quarter, the company reported earnings per share (EPS) of $0.66, beating analyst expectations by $0.42. Plus, revenue for the quarter was up 21.6% year over year to $113.3 million.
This report put the stock in our top 25 the following week, where it has been steadily increasing ever since.
"Federal Rent Checks": Thanks to an obscure law, over 100 government agencies are required to pay rent. By following a simple investment strategy, you could receive checks of up to $1,795 every month. Read more...
ALEX stock currently trades for $23.85, but some analysts see the price going as high as $35. That would be a gain of 47% from today's price.
We think ALEX's positive momentum will continue thanks to its recent sale of 313 acres of agricultural land to the state of Hawaii for airport expansion. The sale was worth $8.6 million.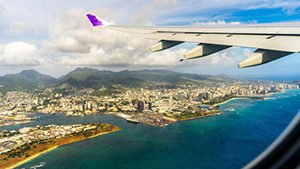 The company is using some of those proceeds to continue redevelopment on the Lau Hala Shops on the island of Oahu.
Demand for these storefronts is huge. In fact, 88% of the real estate has already been leased before the shops open.
We expect this to be a huge driver for ALEX going forward, helping it continue to grow revenue by 20% in 2019.
3 Top Stocks on Our Buy List, No. 2: City Office REIT
Since earning our top VQScore 12 weeks ago, City Office REIT Inc. (NYSE:      CIO) has returned 12%. But just like our last stock, CIO has plenty of upside left.
CIO is a real estate company focused on acquiring and operating high-quality office properties in the United States and Canada.
CIO is another company coming off a hot earnings report.
Three months ago, the company reported EPS of $0.28, beating analyst expectations by $0.02. Revenue for the quarter was up 24.2% year over year to $31.5 million.
The following week, CIO made our top 25 and has been gradually gaining value since.
But the biggest reason we like CIO stock is its recent turnaround. You see, the company has just reached sustainable profitability.
For years, the company wasn't profitable, but now it's finally turned that corner. CIO went from losing just under $1 million in fiscal 2016 to profiting $5.75 million in fiscal 2017.
The stock is currently trading for $12.78, and analysts have a price target of $15.50, representing an opportunity for 21% gains, conservatively.
Company officials have raised forward earnings guidance by 25% to $7.23 million, so expect profits to continue increasing for 2018 and beyond.
Now, here's the top stock on our buy list today...
[mmpazkzone name="in-story" network="9794" site="307044" id="137008" type="4"]
3 Top Stocks on Our Buy List, No. 1: Exelixis Inc.
Exelixis Inc. (Nasdaq: EXEL) has been the most profitable company currently on our top 25 list, boasting 20% returns since first earning our highest VQScore 13 weeks ago.
Exelixis is a drug discovery company that produces Cabometyx, a treatment approved by the U.S. Food and Drug Administration for thyroid cancer.
Cabometyx is a cash cow for EXEL.
When the company announced Q1 earnings, it reported EPS of $0.37, blowing out expectations of $0.12. That was mostly due to the success of Cabometyx.
Revenue surged to $212.3 million, up from $80.9 million year over year from the same quarter in 2017. Analysts were looking for $140 million.
The biggest catalyst was sales of Cabometyx, which jumped 66% year over year. Since Cabometyx is miles ahead of its competitors, EXEL can begin experimenting with new drugs that can increase sales.
Exelixis' CEO and president, Michael Morrissey, told investors to expect continued licensing deals to build out the company's pipeline.
The stock jumped 5.5% after the news and has earned a spot on our top-25 VQScore list ever since.
EXEL stock is currently trading for $20.93, while consensus analyst estimates are 55.5% higher. One analyst has a price target of $40, which would means gains of almost 100% from today's price.
Not only is EXEL a great buy today, it may be the best biotech stock on the market. That's why we think it could soar nearly 100%.
This IRS Directive Could Mean Billions Are Now in Play
Everyday folks from across the country are taking advantage of an obscure IRS directive to collect what we call "Federal Rent Checks."
And by implementing a simple investment strategy, you can collect them each and every month. At this moment, Americans are adding their names to the distribution list - and you can too.
To see how you could receive $1,795 or more every month, go here now.