In the iconic golf comedy film "Caddyshack," lead character Danny Newman (Michael O'Keefe) bemoans his pending decision between going to college and taking a job in a lumberyard.
"What's wrong with lumber?" wealthy playboy Ty Webb (Chevy Chase) asks. "I own two lumberyards."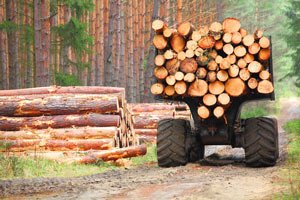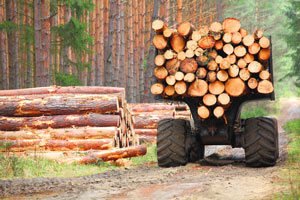 "I notice you don't spend much time there," Danny replies.
"I don't know where they are," Ty says, deadpan.
Not many investors know much about the timber industry either… let alone where timber and lumber are produced and harvested.
But the truth is, you don't need to know.
All you need to know is that investors can tap into mouthwatering dividends and expect strong share price appreciation from timber stocks.
Today, we're going to introduce you to one income-generating timber stock poised to break out….
Why Lumber Is a Great Investment
The lumber industry continually offers significant returns because of the way that production companies structure themselves.
Many choose tax-friendly structures, like real estate investment trusts (REITs) or Master Limited Partnerships (MLPs).
An MLP is similar to a REIT in that they both receive special tax blessings.
However, to receive an MLP designation, a firm must engage in a specific type of business. At least 90% of a company's income must come from the procurement of natural resources and similar commodities.
That's why most MLPs are in the oil and natural gas industry, and timber gets overlooked.
However, there are juicy profits if you know where to look…
Long-time value investing legend Jeremy Grantham has called timber the single best long-term investment out there.
The reason is simple: For the last 200 years, timber prices have risen steadily.
During the last century, it returned 6.5% each year, and beat inflation by 3%, according to Grantham's research company GMO.
And from 1971 to 2010, timber returned an average 14% each year.
During the Great Depression, stocks fell by more than 70%.
Meanwhile, timber gained 233%.
Critical: A breakthrough technology could disrupt every major industry, and one tiny company is at the center of it all. Its stock is trading for less than $10 now, but could deliver a 471.9% gain for early investors. Learn more…
Trees don't care what's happening in the equity markets.
The key advantage is that you don't have to harvest timber every growing season. If lumber or pulp prices are lower, growers can "bank it on the stump" and wait for higher prices.
And when economic growth and housing markets are red hot, prices rise to meet growing demand in construction, paper, furniture, consumer goods, and other industries.
So, how can you get exposure to the timber markets and ensure you're getting a stock poised for explosive growth?
By using the Money Morning Stock VQScore™.
The VQScore is our proprietary value system that gives you distinct insight on when to buy (or sell) a stock. We track the 1,500 most profitable companies in the market… and assign each a score in the system.
Over the last year, some stocks with a VQScore of 4 or higher have provided triple-digit returns as of July 23.
Like Sify Technologies Ltd. (Nasdaq: SIFY)… a 143% winner… Fanhua Inc. (Nasdaq: FANH)… a 245.56% winner… and Boot Barn Holdings Inc. (NYSE: BOOT)… netting an astounding gain of 260%.
And because the best time to own this stock for long-term gains is right now, we had to make sure we sent this special report today….
This Is Our "Perfect" Timber MLP