Energy experts are calling this "one of the biggest breaking stories of 2018."
One company already ahead of the trend has our highest, "Buy Now" rating.
---
One of the biggest power companies on the planet is immediately shutting down the production of its coal-fired power plants and will phase out existing coal plants by 2030.
It will now develop electric power plants using renewable energy.
And it's a trend we don't see slowing down anytime soon. In fact, it's a trend that can be massively profitable for you...
Marubeni is the fifth largest publicly traded company in Japan and the country's largest power producer. It sells power across the world too, with offices in Johannesburg, Lisbon, New York, and everywhere between.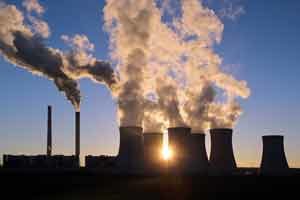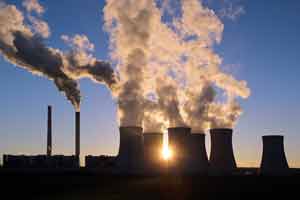 Out of the 120 coal power plant developers globally, Marubeni was the 11th largest as of last year.
This isn't some mom-and-pop operation trying out a publicity stunt.
Sign up for SMS so you never miss special events, exclusive offers, and weekly bonus trades.
One of the biggest companies in the world - and one of the biggest coal power producers in the world - decided coal-based power plants weren't the future.
The Institute of Energy Economics and Financial Analysis's Tim Buckley calls Marubeni's decision "one of the biggest breaking stories of 2018 in terms of energy transition [away from fossil fuels]."
Simply put, renewable energy's time has come.
Marubeni will boost its renewable portfolio by up 20%, more than doubling it, to make up for its divestment in coal. In fact, it's already building a 1.17 gigawatt solar plant, one of the biggest and cheapest developments in the world, according to Quartz.
While Marubeni says some of its biggest investors wanted to see the company address greenhouse gas emissions and climate change, its decision to push renewables makes even better business sense.
Solar and wind power are already two of the cheapest sources of electric power in the United States, and that's without factoring in any kind of government subsidy.
The Gains on This One $10 Stock Alone Could Earn You Enough to Retire: Click here now for details.
Only natural gas is cheaper, and wind and solar energy costs are quickly falling. That's why 61% of the world's new power generation came from renewable energy last year.
Now, coal will never go completely away. There's always a use for it in the global energy mix, and some companies - especially in China and India - can still use it profitably.
But between the plunging costs of renewables and their zero-emissions benefits, the global trend toward renewables is the future.
Fortunately, you can make a killing from it with another energy producer that's way ahead of the curve.
This company is already the world's largest generator of wind and solar energy, and it's one of the biggest power companies in the United States.
And not only does it have a perfect score on our propriety stock rating tool, it could double your money too...
The Energy Stock Already Ahead of the Global Renewable Trend