Last week, the top-performing penny stock surged more than 90%, but that's nothing compared to what's in store for the best penny stock to buy this week.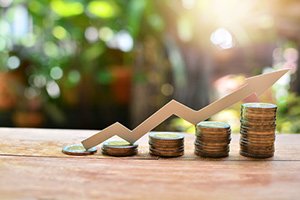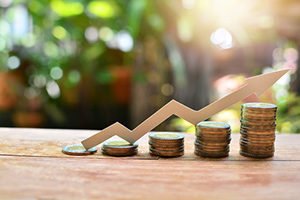 We'll give you our top penny stock to buy below, but first, let's look at the rest of last week's top penny stocks.
Now, we aren't recommending these stocks, and it's possible their gains are already in the past. But we do want to take a deep look at what's driving penny stock gains in 2018.
And the penny stock we do recommend could soar 136% this year alone...
Big Gainers Can Mean Large Portfolio Gains
The 90% gainer was Cherokee Inc. (NASDAQ: CHKE), whose skyrocketing price was the result of its securing a deal to refinance its corporate debt. The deal is a three-year agreement worth $40 million.
The second biggest penny stock gainer on the week was Checkpoint Therapeutics Inc. (NASDAQ: CKPT), which rose nearly 52% to hit $3.54 a share.
But our third biggest gainer is one we're paying a bit more attention to...
The Gains on This One $10 Stock Alone Could Earn You Enough to Retire: Click Here Now for Details
It's TransAtlantic Petroleum Corp. (NYSEAMERICAN: TAT) which rose more than 44%, ending the week at $1.39 a share.
We're interested in this stock because our own recommendation for the week is in the oil industry. That could be a small sign of an industry tailwind, which we like to see.
As you can see, penny stocks had a great week that expanded investor portfolios. But those same investors are not likely to see the same kinds of profits again from the same stocks.
CHKE's meteoric one-week rise demonstrates that investing in penny stocks can be extremely lucrative in just a matter of days, but without a major new development, it's unlikely to continue rising.
But penny stocks are too risky for investors to jump into just any popular stock.
And they need to be extra careful to avoid scams and pump-and-dump schemes, especially when buying over-the-counter stocks outside of major exchanges.
Fortunately, our penny stock strategy helps you avoid these scams.
Our proprietary stock evaluation system only keys in on the most profitable 1,500 companies on major stock exchanges and ranks them according to their growth potential.
That's how we've uncovered one of the more lucrative opportunities you'll find in penny stocks.
As a matter of fact, this penny stock could double your money of the next year...
The Best Penny Stock to Buy This Week