Merger and acquisition activity has surged to near-record highs in 2018, with a 64% increase in the global value of M&A deals in the first half of 2018 compared to the same time in 2017.
The combination of tax cuts, high corporate profits, and increasing competition makes buying better than building in today's economy.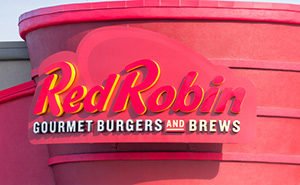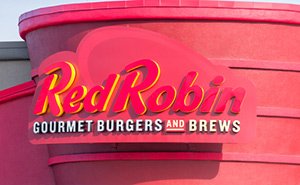 And one sector in particular has been ripe for takeovers...
Competition, new technologies, changing consumer tastes, and real estate uncertainty, among other firm-specific challenges, are rising in the restaurant sector.
Private equity firms and restaurant conglomerates are taking advantage of the uncertainty by buying up iconic restaurant brands.
In fact, Inspire Brands - the restaurant operator of Arby's and Buffalo Wild Wings - said in February it's looking to purchase from a pool of 24 takeover candidates.
And when a company is bought out, shareholders can receive double-digit returns in just a day...
For instance, when reports came out on Nov. 13 that Buffalo Wild Wings could be sold, the stock price skyrocketed 25% the next day.
With M&A activity expected to continue, we're looking at two restaurant stocks that could soon be taken over, handing shareholders more potential double-digit returns...
Restaurant Stocks to Buy, No. 2: Red Robin
Red Robin (NASDAQ: RRGB) is a prime takeover candidate, and it perfectly fits the mold Inspire Brands is looking for.  
The stock price for the burger-centric chain is down 27.71% so far this year, but that only makes its 570 chains attractive targets for an acquisition.
The company's enterprise value is 5.4 times earnings before interest tax, depreciation, and amortization (EBITDA). That makes the company well within the range of a buyer's comfort for an acquisition.
35,489 people tuned in to see how this man became undefeated. We're worried he'll take this video down once he realizes how many people gained access to his exclusive content. Watch NOW while you still can...
The stock is also trading at an attractive price-to-cash flow of 8.46. This ratio is roughly three times lower than the industry average of 25.89.
The other key number that makes this stock attractive is its Money Morning Stock VQScore™.
Money Morning tracks the 1,500 most profitable companies and assigns them a rating based on a proprietary formula. This formula predicts which stocks are set to break out.
Red Robin currently has a perfect VQScore of 4, putting it squarely in the "Buy Zone."
And we just had another restaurant stock hit our "Buy Zone," with potential upside of nearly 40% in the next 12 months, even without an acquisition offer...