The Dow Jones Industrial Average fell over 800 points today (Oct. 10) thanks to China's injection of cash into its economy just as interest rates are rising in the United States.
To help investors navigate the fallout, we wanted to show you exactly what's going on.
We'll take a close look at the two factors dragging down the Dow – plus we'll show you a method you can use to keep your investments intact if markets continue to fall…
Chinese Trade Fallout and Interest Rates are Tanking Markets
With traditionally dependable tech stocks leading today's rout, investors fear that today's drop in the Dow Jones Industrial Average is the start of a drastic market downturn.
Unfortunately, there are two key factors that could make this fear a reality.
On Sunday (Oct. 7), the Chinese government announced a 100-basis-point cut to the nation's reserve requirement ratio – the minimum amount of cash that commercial banks must keep on hand.
The move is expected to inject $750 billion yuan in the nation's economy. That's roughly $109.2 billion American dollars.
Analysts believe that the sudden capital injection by the Chinese government is likely an attempt to purposely devaluate the nation's currency.
Urgent: This catastrophe could bring the U.S. economy to its knees – and make the Great Recession seem like a day at the beach. Read more…
This allows China to make its goods and services cheaper relative to rival American goods and services, harming American industry.
However, it's also a warning sign that China's economy is straining under the weight of America's aggressive trade policies.
As the world's largest developing economy, any slowdown in China's growth threatens to undermine global economic health. And that's rattling markets.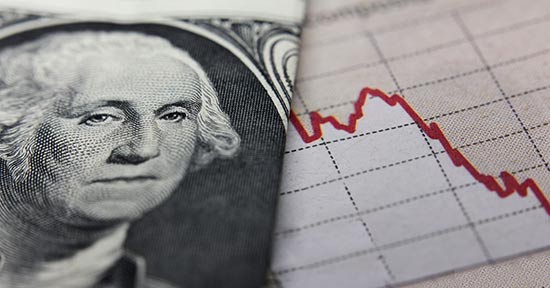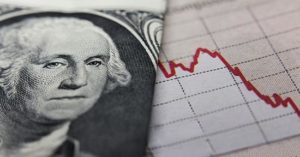 The Dow is also falling today as investors worry about the impact higher interest rates will have on the bull market.
When interest rates increase, borrowing costs increase too. This pinches the bottom line of companies that need to borrow in order to finance growth.
As a result, higher interest rates can restrict economic growth.
And that's bad for investor returns in much the same way slowing jobs growth is.
Despite today's mounting losses, it's still too early to know if today's losses are the first of significant market downturn.
However, that doesn't mean you shouldn't have a plan to cope with the worst-case scenario…
How to Safely Guide Your Money Through the Worst of This Market Disaster