Today, we're bringing you one of the best penny stocks to buy in October 2018.
Last month, New Age Beverages Corp. (NASDAQ: NBEV) surged over 450% in a matter of days following news that Coca-Cola Co. (NYSE: KO) may be viewing it as an acquisition target.
NBEV shares were $1.59 on Sept. 14 and hit a high of $8.93 on Oct. 1.
And NBEV wasn't the only one.
India Globalization Capital Inc. (NYSE: IGC) shares were trading at $1.08 on Sept. 17 and surged a mind-blowing 1,160% to $13.61 by Oct. 2 in the wake of news that the company was releasing a CBD-infused energy beverage.
Unfortunately, we don't necessarily recommend these as the top penny stocks to buy now since there may not be much upside left.
Crucial: This "Misunderstood" Industry Could Single-Handedly Double or Triple Your Profits
While these penny stock gains are impressive, the volatility in this class of stocks also highlights their dangers.
You see, even though these stocks can soar triple digits in just a few days, they can also plummet to zero just as easily.
Before you make a speculative investment, it's important to learn a few rules so that you invest in penny stocks safely and avoid scams.
Today, we'll show you exactly how to spot penny stock scams and show you one of the best penny stocks to buy this October...
What You Need to Know Before Investing in Penny Stocks
Penny stocks can be risky if you don't thoroughly research each company.
Money Morning has three rules for investing in penny stocks to help you avoid shell company schemes and pump and dump scams.
First, choose penny stocks that have the greatest potential for growth. This might seem obvious, but it's more difficult than it sounds.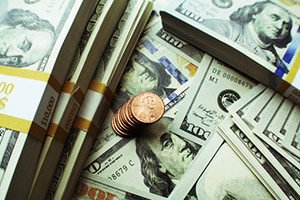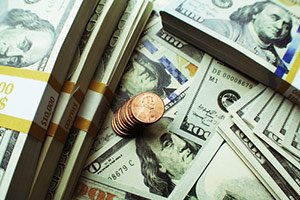 When you buy penny stocks, make sure they have sufficient underlying profits and a healthy business. Too often, people buy penny stocks in companies with no earnings or revenue and are only convinced to thanks to savvy marketing. Owning a company because it sounds like it has a good idea or product without proof it can perform rarely works out.
Second, avoid stocks that promise fast returns. While this is the goal for investors, companies that promise outlandish returns on their stock in a short period are often scams.
Investors who fall for these promises often wind up with worthless shares in a shell company.
One way to avoid these potential schemes is to be suspicious of heavily promoted stocks, particularly those that are promising gains in the blink of an eye.
Third, only invest what you can afford to lose. Even if you follow the previous two rules, penny stocks are still speculative investments.
You simply don't want to invest money you need or are relying on into penny stocks.
Now that you know the basics of penny stocks, it's time to find the best penny stocks to buy.
One of the best ways to do that is to use the Money Morning Stock VQScore™. The VQScore tool ranks the 1,500 most profitable publicly traded firms according to their breakout potential. By screening for VQScore stocks trading for affordable prices, we're able to find penny stocks with real growth potential.
And one of the best penny stocks to buy in October could bag you a quick 70% return...
One of the Best Penny Stocks to Buy in October 2018