The defense sector is always in demand, and if you're looking for the best defense stock to buy in October, we've got you covered.
The reality is we'll always have a demand for defense and security, and the companies that provide will reward shareholders.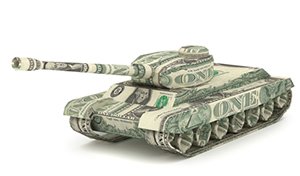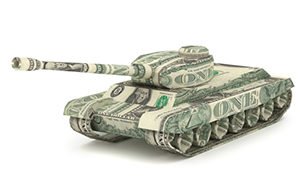 We have historical records of military battles going back 34 centuries to the Battle of Megiddo, but the need for defense is surely much older than this.
While modern defense and security has evolved beyond the use of chariots, horses, and bronze weapons, it's as important today as ever.
And when security threats and conflicts arise, defense firms provide vital services.
You've almost certainly heard of some of the biggest defense stocks on the market, like Lockheed Martin Corp. (NYSE: LMT) or Boeing Co. (NYSE: BA). While we like these companies too, we've found a smaller, lesser-known defense stock that could soar.
Here's why we're so excited about it…
Why Defense Remains a Booming Sector
It's understandable if you're averse to anything having to do with war or conflict, but that doesn't erase the fact that the defense sector is a necessity.
Going beyond the need to have a deterrent for conflict, there are also many technologies used in peacetime that have emerged from this industry. This is also an industry that supports a large part of the economy by providing thousands of people with jobs.
Speaker John Boehner on Cannabis: "Something has to be done. Something WILL get done very soon." Click Here Now…
So, even if you abhor war and everything it represents, there's good reason to remain bullish on the defense sector.
And because security is so important, the United States is committing billions of dollars to improving its security. In 2017, global spending on defense reached $1.7 trillion.
Plus, Congress just passed a new funding bill approving nearly $700 billion in new defense spending.
There's no end in sight for the amount of money pouring into the industry.
And you can capture a slice of it with one of the best defense stocks on the market…
One of the Best Defense Stocks You Can Buy