Forget all the chatter about a "Blue Wave" on Tuesday night. What we saw during the midterms was a "Green Wave."
Seventy-five percent of states with ballot marijuana ballot measures voted to legalize cannabis in some form. That includes a conservative state like Utah voting to legalize medicinal marijuana, and the tenth largest state in the country voting to fully legalize recreational marijuana.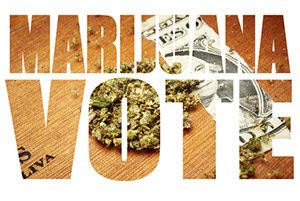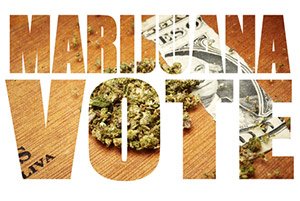 Michigan is now the largest state besides California to have legalized recreational cannabis.
Make no mistake, this was a huge night for legal marijuana, and cannabis stocks are poised for big gains in its wake.
That makes it a "Green Wave" in more ways than one.
Green from the exploding U.S. cannabis market...
... and green from the gobs of cash investors are poised to make in the wake of the 2018 midterms.
An Unprecedented Night for Cannabis Reform
According to the National Cannabis Industry Association, two-thirds of Americans want some form of legalization. Politicians have been ignoring a glaring public policy concern.
But that's changing in a hurry. Last night's elections are just one more example of how fast this trend is moving.
While North Dakota was the lone holdout on recreational legalization during this year's midterms, it was still a banner Tuesday night for cannabis reform.
Missouri voted to legalize medicinal marijuana and grant state regulators the ability to issue state dispensary licenses.
Michigan voters passed a bill to legalize recreational marijuana.
In Utah, medicinal cannabis was legalized.
Dayton, Ohio voters decriminalized marijuana by a massive margin of 74% to 26%.
Fourteen of 16 counties in Wisconsin supported various proposals to decriminalize or even legalize marijuana.
Missouri set the framework for the future legalization of medical cannabis.
And pro-marijuana advocates all across the country were swept into office. Former House Speaker John Boehner's reversal on marijuana could be setting a trend...
The newly elected New Mexico governor Michelle Lujan Grisham wants to sign a bill to legalize marijuana in the state.
Minnesota elected Tim Walz, a strong proponent of medical marijuana for military veterans.
In Michigan, Haley Stevens - who supports declassifying marijuana from Schedule 1 - won a seat in the House of Representatives.
In Colorado, Jason Crow, whose campaign centered on criminal justice and drug reform, easily beat incumbent Mike Coffman. Crow is a former Army Ranger who is one of the biggest advocates of legal marijuana in a state where the industry is thriving.
Illinois' 6th district was close - but Sean Casten - a scientist who advocates for decriminalization of marijuana - topped anti-cannabis incumbent Peter Roskam.
Nevada cannabis proponent Jacky Rosen beat incumbent Senator Dean Heller by a nose.
District 22 in New York voted out anti-cannabis Congresswoman Claudia Tenney.
Pennsylvania Districts 7 and 17 swung hard in favor of cannabis decriminalization. New Congresswoman Susan Wild advocates the removal of cannabis from Schedule 1, while Conor Lamb supports medicinal marijuana and replaces a staunch opponent of the drug in incumbent Keith Rothfus.
But of all the events that happened last night, one election stood out above all the others.
And it could mean huge profits for cannabis investors...