We all know that the market looked bad in late 2018.
But what's important right now is to pick up the best stocks with major upside potential and strong sectors. We think our choice for one of the best stocks to buy in 2019 can double your money.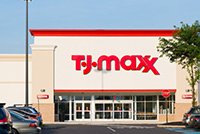 Sure, we may see volatile markets this year too. But some stocks will do well even in down markets.
You see, investors are responding to the end of the era of extremely low interest rates over the past 10 years. The low-rate environment distorted asset prices by making the stock market the only game in town.
Until the Fed's new rate is stabilized and market uncertainty dissipates, the upside potential may be weak for many stocks. There may be even be another bottoming. That means more risk for investors across the board.
Now, the Fed is attempting to go slow in raising rates. But that doesn't mean it will be successful in curbing inflation by raising interest rates without tipping the markets and the economy into downward moves.
But volatility also spells opportunity. Someone will be reaping the benefits of stocks moving up and down over the next months. It might as well be you.
Sign up for SMS so you never miss special events, exclusive offers, and weekly bonus trades.
The Retail Sector Has Solid Potential
To see what volatility can do to a sector, look at the retail stocks. In early November, the stocks as a group began to tumble. Some of them fell by 20%, and some fell more, putting the sector in its own bear market.
Not only that, but the last two months of the year are historically some of the strongest retail months. This makes the stock price performance in the sector even grimmer.
The SPDR Retail ETF (NYSE: XRT) reached a high of $49.62 on Nov. 8, 2018. But shortly before Christmas, it plummeted more than 29%.
While that might sound negative, the sector's downturn means we can scoop in and buy profitable retail companies for pennies on the dollar. And when the sector bounces back, we'll collect an explosive reward.
That's where one of the best stocks to buy in 2019 comes in. It's a retail stock but is very likely to register growth in both earnings and revenue going forward.
Some economic factors favor the retail sector, too. The employment picture is one of the strongest it's been in decades. More people are employed. Wages are rising. Oil prices are dropping, which means consumers pay less for heating oil, gas at the pump, and more.
All this means more disposable income for consumers, which is traditionally good news for retail stocks.
We think the stock we're about to tell you about cannot only double your money, but it can do that by the end of January.
It's one of the best stocks to buy in 2019...