We've been telling you for some time about the top pot stocks to watch.
Today, we've got a slightly different story about the best marijuana stock to buy today.
It's Money Morning Director of Cannabis Investing Research Greg Miller's top pick.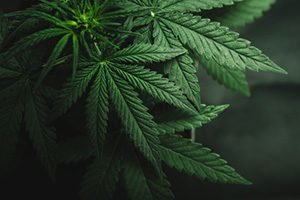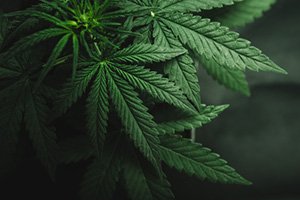 It's Aphria Inc. (NYSE: APHA).
And Greg Miller believes that the share price of the best marijuana stock to buy today has been beaten down by the actions of short sellers. As a result, investors can benefit.
We believe APHA could double investors' money in 2019.
Here's why...
Short Selling and How It Works
Traders sell stocks short by borrowing shares from other investors and selling them on the market. Short sellers hope that they can buy back shares at a reduced price when it's time to give back shares to the folks they borrowed them from. They then return the borrowed shares at a lower price and make a profit from the price differential between when they borrowed and when they returned.
THREE STOCKS: Any one of these cannabis companies could potentially deliver a 1,000% windfall. Click here to learn more...
But if the prices of the shares they've borrowed actually rise, short sellers stand to lose money. In fact, they can lose an infinite amount of money, since the share price could theoretically climb continually.
So Miller says that sometimes short sellers take matters into their own hands. They publicize that a company is riddled with problems via articles and television appearances, for instance. If investors are then convinced to sell the stock, the price is more likely to decline. And that's good news for short sellers.
But if a company targeted by short sellers is in fact in good shape, knowledgeable traders can make money by doing the opposite of the short sellers.
Take the example of Herbalife Ltd. (NYSE: HLF) back in 2014. HLF shares were hit hard when Bill Ackman, a prominent hedge fund manager, took a billion-dollar short position on HLF.
He took to TV, print, and even conferences to tell investors Herbalife was a doomed company. But his gambit failed when investors weren't fooled. Ultimately, Ackman had to abandon his position at a massive loss.
In the past year, HLF has risen 67%. Revenue climbed 7.7%. Its EBITA rose 4%, and its free cash flow at a 1.2% rate. The company enjoys cash of $1.28 billion and has debt of $2.17 billion.
It's a strong company financially, so Ackman's war was ultimately defeated by business growth and good financials.
We believe that Aphria is in a similar situation now.
Why Aphria Is the Best Marijuana Stock to Buy Today
Short sellers are currently alleging that Aphria made illegal transactions in overseas markets, including Colombia, Argentina, and Jamaica.
Aphria didn't respond quickly enough, and the shares took a hit. But because we believe there is scant substance to the claims, the shares are currently undervalued.
Aphria shares fell a huge 70% between Sept. 12, 2018, and its low point. In fact, after research firms Quintessential Capital Management and Hindenburg Research questioned its Latin American acquisitions in early December, the stock dropped 23% in a single day.
The stock's trading was halted the day after.
Aphria management, however, said it's committed to its acquisitions. Then, it purchased over $3.1 million of APHA - a vote of management confidence.
Purchases like that by company insiders is a testimony to what the company's actual financial position and growth prospects are.
Miller points out that the allegations about Aphria don't really hold up. One of the allegations, for example, is that the company's cash flow is negative. But that's a common issue among both companies engaged in marijuana and in startups. They are still in the development stage.
Other allegations center around product quality. But Miller observes that the company's business model is mass-market consumers, not high-end. In fact, it's analogous to Anheuser-Busch InBev S.A. (NYSE: BUD), the company that produces Budweiser. Plenty of money can be made producing products for the bulk of people, not for the artisanal crowd.
Neither of these reasons is compelling, in Miller's view.
But the short sellers' final argument is really the worst. And it could be the impetus to double investors' money in the best marijuana stock to buy today.
The Last Allegation
[mmpazkzone name="in-story" network="9794" site="307044" id="137008" type="4"]
Short sellers are also claiming that Aphria overpaid for assets because insiders wanted the money.
Miller doesn't believe that claim. He says that the chief executive officer of Aphria, Vic Neufeld, is also on the board of directions of SOL Global Holdings. SOL is a company that did sell assets to Aphria. But a CEO sitting on another board is extremely common. Neufeld's holdings in SOL were under 2%.
He therefore wouldn't profit much for the risk of impropriety. Without firm evidence, the claim can't be substantiated.
But there's good news coming out of this. APHA retained Clarus Securities Inc. for an independent appraisal and fairness opinion. Clarus is a highly important investment bank that works with the Canadian marijuana sector.
Miller believes the allegations are hot air that can't hold up. But the damage inflicted on the stock does create a buying opportunity for investors.
Aphria is one of the best five marijuana firms in Canada. Given the importance of the Canadian market, that means it's one of the top cannabis companies today.
The stock currently trades near lows it hasn't seen in 15 months. It also has a past pattern of huge swings in price. Both position investors to make a profit in the best marijuana stock to buy today.
Aphria is approved by Health Canada, which is very important in its market. Its agreements for distribution throughout Canada still stand. And our neighbor to the north doesn't have enough marijuana to meet demand in the wake of the 2018 legalization.
Company management has faith in Aphria, as witnessed by management buying more shares.
We believe this is a compelling company at a compelling price.
Even if APHA just returns to its November 2018 levels, which were under the high for last year, investors could realize a 100% profit on the stock.
How You Can Join "the Perfect Pot Stock Portfolio"
Utah and Missouri just legalized medical marijuana.
And Michigan just became the 10th state to open the recreational floodgates.
Pot stocks are already handing investors extraordinary gains. It might be the most profitable sector in the world right now.
And this portfolio is your ticket to become a part of the action.
Every single stock is in the black.