The last few months have been historic for America's marijuana legalization movement, and it's about to get even better for investors.
Canada fully legalized marijuana in October.
In November, Michigan legalized recreational usage, while Missouri voters approved a measure for medical marijuana sales.
And across the nation, dozens of pro-marijuana politicians entered office at the state and federal levels in the beginning of January.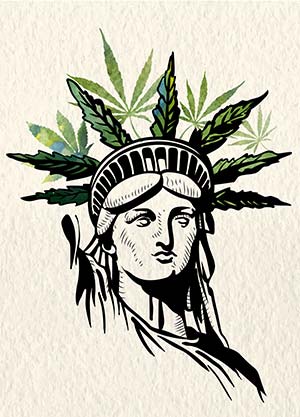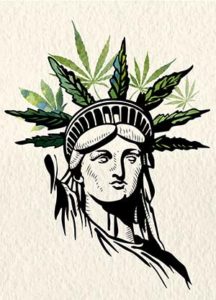 However, the biggest news yet is just around the corner.
You see, New York marijuana legalization could be next...
The Governor's Office Moves for Legalization - and Profits   
This week, New York Governor Andrew Cuomo is expected to announce plans to legalize recreational marijuana, paving the way for New York marijuana legalization.
Under current law, New York only allows for medical marijuana usage - recreational possession and usage outside of medical approval is still considered illegal.
Pot Stocks Are Skyrocketing: This man is showing readers a near-perfect cannabis portfolio. Learn more.
The Cuomo administration believes their legalization efforts could unlock tremendous revenue for New York State by way of a marijuana sales tax.
New York is currently home to nearly 20 million people, making New York the fourth most populous state in the Union behind Florida, Texas, and California.
According to Governor Cuomo's office, New York could generate as much as $300 million in tax revenue per year thanks to legal cannabis.
However, the takeaway for the cannabis industry could be multitudes larger.
According to a report released last May by New York City Comptroller Scott Stringer, a legal marijuana market in New York State could generate $3.1 billion in sales in a single year.
This would make New York the most lucrative state for cannabis.
California, the largest state to legalize cannabis, only saw $2.6 billion in sales last year.
That's an extra $700 made by the New York cannabis industry alone - a 19% jump over California's weed industry.
That makes New York's legalization the biggest catalyst yet for the explosive cannabis industry.
And there's every chance that the governor's proposal will become law too.
Earlier this month, a strong pro-marijuana democratic majority took control of the New York State legislature. They're likely to rubber-stamp Governor Cuomo's legislation.
And that will start New York State's $3.1 billion marijuana gold rush.
Fortunately, there's still time to get in on the ground floor before legislation passes through the Statehouse...
How You Can Join "the Perfect Pot Stock Portfolio"