This could be one of the biggest years yet for initial public offerings (IPOs), even though the government shutdown is delaying a few.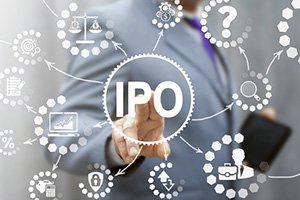 Uber, Lyft, Airbnb, Pinterest, and Palantir lead investors' list of most hotly anticipated public offerings. These "unicorns," Wall Street's term for young companies with valuations over $1 billion, are generating quite a buzz.
But there are so many more companies ready to sell shares in order to raise money for their operations. Last year, 190 companies went public for a total valuation of $50 billion.
With 2019's unicorns, this year should crush last year's total valuations. Wall Street expects Uber alone to raise over $20 billion, and the total for the year could reach $100 billion.
It's no wonder that investors are excited by the 2019 IPOs, especially in some of these "big name" companies. Where else can the average Joe get in on the ground floor of a company that they think is about to change the world?
On a more financial level, who is not tired of reading about how much money you "would have" made if you bought Google or Microsoft when they first became public? With new IPOs this year, several could achieve the same level of success, and today's investors can tell tomorrow's investors that they did, indeed, buy at the right time.
However, not every company is looking to follow the traditional IPO path to becoming a public company. Some of them, including Airbnb and Slack, are considering an unconventional IPO route called a "direct listing." This is what Spotify Technology S.A. (NYSE: SPOT) did last year.
It certainly fits with the trend in the general economy of removing the middleman between seller and buyer.
Since this could be the biggest year for IPOs yet, we wanted to make sure our readers know exactly what's going on when some of these unicorns opt for direct listings.
And as always, we want to make sure they know the most exciting profit opportunities this slate of IPOs…