With strong returns becoming increasingly rare in the wake of a weaker global economy, savvy investors are keeping an eye out for the kind of investments that can still pack a punch.
That's why we're bringing you the 10 top penny stocks to watch this week.
You see, thanks to their low market price, penny stocks can deliver investors tremendous gains on a price swing of just a few cents.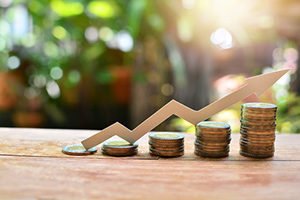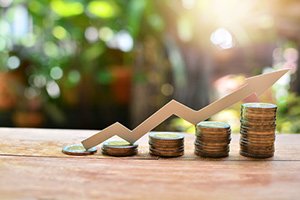 For example, if you bought 500 shares of a $1 penny stock that went up a mere $0.50, you could capture a 50% return on your investment in the blink of an eye.
However, while the gains may be easy, finding the right penny stock to invest in is often incredibly difficult.
There are over 2,800 stocks trading on the NYSE and Nasdaq for less than $5 - the U.S. Securities and Exchange Commission's definition of a penny stock.
And the truth is that many of these penny stocks are in companies not making any money, are poorly managed, or are outright scams.
That's where we come in.
We use our proprietary stock rating system to find only the best stocks with the most growth potential.
After looking at last week's top penny stocks, we'll show you a penny stock that's on the verge of delivering a return of over 250%...
Here's are last week's top-performing penny stocks:
| | | | |
| --- | --- | --- | --- |
| Penny Stock |    Sector | Current Share Price | Last Week's Gain |
| Biocept Inc. (NASDAQ: BIOC) |    Healthcare | $2.12 | 150.00% |
| ToughBuilt Industries (NASDAQ: TBLT) |    Industrial Goods | $3.19 | 69.25% |
| Resonant Inc. (NASDAQ: RESN) |    Technology | $2.56 | 54.22% |
| Titan Medical Inc. (NASDAQ: TMDI) |    Healthcare | $3.45 | 52.78% |
| LM Funding America Inc. (NASDAQ: LMFA) | Financial | $1.80 | 52.67% |
| Corevio Pharma Corp. (NASDAQ: CORV) |    Healthcare | $3.38 | 51.63% |
| Valhi Inc. (NYSE: VHI) |    Basic Materials | $3.19 | 48.07% |
| Moxian Inc. (NASDAQ: MOXC) |    Technology | $0.90 | 47.13% |
| Renmin Tianli Group Inc. (NASDAQ: BIQI) |    Consumer Goods | $1.74 | 46.93% |
| Sonic Foundry Inc. (OTCMKTS: SOFO) |    Technology | $1.20 | 46.65% |
See Now: Our founder just released his No. 1 pick for 2019. Don't miss this. See the urgent briefing here...
As we can see from last week's top-performing penny stocks, the right penny stocks are still delivering strong returns despite increasingly adverse market conditions.
And the stock we're about to show you is no exception.
It's a petroleum firm riding America's surge in oil production to new highs.
In fact, analysts say it could soar as much as 252% in 2019. And it's only trading for $3.63...
The Best Penny Stock to Buy This Week
[mmpazkzone name="in-story" network="9794" site="307044" id="137008" type="4"]
Laredo Petroleum Inc. (NYSE: LPI) is a natural gas and petroleum production firm based in Tulsa, Okla.
Founded in 2006, Laredo currently manages reserves in Texas's Permian Basin equaling 215 million barrels of oil, 62% of which is natural gas.
Unlike most drilling firms, Laredo uses a drilling method known as the mechanical earth model, which uses data analysis of the earth's geological makeup to find the best drilling locations.
According to Laredo, this method dramatically increases the efficiency of the company's drilling operations, saving energy and cutting costs.
This is certainly evident in the company's bottom line. The company surged to profitability in 2017, raking in a net income of $548,974,000. That's thanks to gross profits growing by a robust 81%, but it's also a sign of slashed costs.
Plus, the company is effectively deploying its assets.
Laredo currently maintains a staggering 85% return on equity - that's 83% higher than the industry average of 1.97. You simply aren't going to find this sort of quality in a typical penny stock.
And it doesn't look like this performance is going to slow down anytime soon. According to analysts, Laredo's share price could jump to $13 in 12 months.
That's a 252% increase over Laredo's current share price of $3.63 - a massive gain for shareholders.
Stocks with the potential to triple your money don't come along every day, but with the right research, you can find these gems.
If you want to continue to lock in these kinds of returns, then you have to check this out...
This Is How You Can Grow Incredibly Rich Buying Straight-Up Stocks
Right now, even with all the market uncertainty, there's truly a ridiculous amount of money to be made from stocks if you follow this secret.
We're talking about gains like 663%... 628%... even 818%.
This method is unique in the entire history of investing - and for a limited time, you can learn how to use it for yourself and have an opportunity to hit as many peak gains as possible right away.