With market conditions mimicking the pre-recession era - an inverted yield curve, debts and late payments on the rise - profiting from dividends looks more and more like striking gold.
It doesn't have to be this way, though: With the right strategy and a little know-how, we figured out the top high-yield dividend stocks to buy now.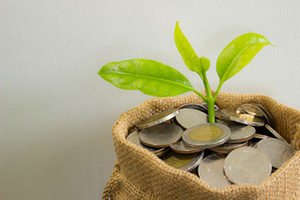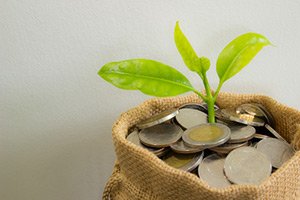 Our Money Morning Stock VQScore™ helps us pick the stocks with the greatest potential for a breakout and market-beating gains.
The VQScore helped us uncover the three best-paying dividend stocks to buy right now. These could earn you regular income no matter what the market is doing. Plus, our top dividend stock could even earn you gains of 40% or more.
Top High-Yield Dividend Stocks to Buy Now, No. 3: AbbVie Inc.
AbbVie Inc. (NYSE: ABBV) should be on your list of the best high-yield dividend stocks to own. This is a Chicago-based major drug manufacturer that focuses on discovering, developing, manufacturing, and selling pharmaceuticals on a global scale.
Even though biotech stocks have suffered recently, there is good reason to remain bullish on ABBV. This is a sector that has taken a hit thanks to Chinese trade war fears, rising geopolitical tensions, and other global uncertainty. Competition is increasing thanks to an influx of generics and worries surrounding drug price cuts.
THREE STOCKS: Any one of these cannabis companies could potentially deliver a 1,000% windfall. Click here to learn more...
These factors have caused the ABBV share price to fall 40% off its 2018 peak, which has now created a buying opportunity for investors. In addition to the global factors, ABBV stock has also slumped in part because its main drug, Humira, is under threat from the release of biosimilars in Europe.
This is the company's best-selling drug, targeted for the treatment of autoimmune diseases.
While forecasts show Humira's profitability is slipping, there won't be any biosimilars available in the United States until at least 2023.
The company has other drugs and still dominates the immunology sector. Others developed and marketed by AbbVie include Imbuvica and Venclexta. AbbVie also has several drugs set to release in 2019, having recently acquired the rights to an immunotherapy drug developed by Teneobio.
ABBV stock has excellent growth potential this year and pays a significant 5.31% dividend yield.
According to Yahoo Finance, the one-year price target for the stock is $90.13, which would give today's investor a gain of 15%.
Add that to your paid dividend, and you have an excellent dividend investment.
Top High-Yield Dividend Stocks to Buy Now, No. 2: AT&T Inc.
It would be difficult to find anyone that isn't familiar with AT&T Inc. (NYSE: T). The AT&T we know today was established after the 1983 breakup of the AT&T monopoly. It now employs over 268,000 full-time employees. It provides communication and digital entertainment services to millions of customers.
Impressive as this sounds, the company's recent stock performance has been anything but.
The entire telecom industry has suffered recently, and AT&T share prices have dropped below $30 for the first time in over six years.
Despite its lackluster performance, there is a reason to get excited about AT&T stock and have this one on our list.
AT&T has a 6.7% dividend yield and is one of the most reliable dividend stocks on Wall Street. The U.S. Federal Reserve claims it will not raise interest rates again until there are further signs of economic growth, so dividend stocks like this will attract attention from investors who would otherwise save or invest in bonds.
Even without the dividend, this is a company that has major growth potential. It is at the forefront of the 5G revolution, which is going to be vital to the Internet of Things.
The good news for investors is that AT&T shares are now cheaper to buy if you act fast. The stock's 12-month price target is $33.76, which would provide today's investor with 8.9% gains.
AT&T is a top stock to buy today, but it still may not even compare to this next one, the best high-yield dividend stock to buy right now...