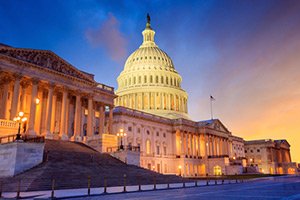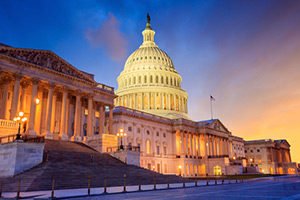 While the government shutdown was painful for hundreds of thousands of Americans, the looming debt ceiling deadline, just days away, threatens to be much worse.
The debt ceiling deadline is March 1, 2019, just one week from today.
Here's how we got here…
A partial government shutdown began on Dec. 22. The catalysts were a failure by Congress and the president to agree on a budget. By the time it was even partially over, it had stretched into the longest shutdown of the U.S. government in the history books.
During the shutdown, nine executive departments were either completely or partly closed. That includes 800,000 government employees. Workers defined as essential were required to report to work as usual, even though they weren't paid until the shutdown ended.
YOU KNOW IT IN YOUR GUT: Look at how things are going. Financial turmoil is coming just around the corner, maybe just a few months away. Click here…
That closed about a fourth of the government's activities, from food inspection to national parks.
According to the Council of Economic Advisers, economic growth can shrink 0.13% for every single week the government isn't open. Kevin Hassett, the White House chief economist, indicated that they forecasted 0% growth in gross domestic product for the duration of the government shutdown.
But unfortunately, the looming debt ceiling crisis could be even more problematic…
What a Debt Ceiling Crisis Means for the Economy
All of that was not good. But as we said up top, there's a potentially even bigger crisis coming.
Every couple of years, Congress votes to hike spending limits that it has imposed on itself. In other words, it raises the debt ceiling. The debt ceiling is the maximum borrowing that the U.S. government will allow. In theory, it is supposed to rein in debt spending and keep U.S. government debt overall without limits.
But the theory goes by the wayside if Congress just decides to pass legislation raising the ceiling.
Right now, the U.S. debt in the aggregate just surpassed $22 trillion. And just like in a household, the more debt is owed, the more interest racks up. Overall, the levels become unsustainable.
Ultimately, if Congress keeps doing this, it will create a borrowing crisis as well. If Congress can't pay its debt service, lenders will start to view it about as favorably as banks view folks who can't pay their debt.
The debt ceiling is going to be a big deal in Washington, D.C., come March…