New tax laws for 2019 have puzzled many Americans. Some are paying less, while others receive less in their returns. As with any circumstance, though, investors should see this fiscal shift as an opportunity.
There's even a best stock to buy during the tax season, which we'll be showing you today.
The Tax Cuts and Jobs Act represents the largest change to fiscal policy in 30 years. It has drastically altered tax brackets and changed how deductions are handled. But if you're looking for the best stock to buy right now, our pick benefits from the confusion.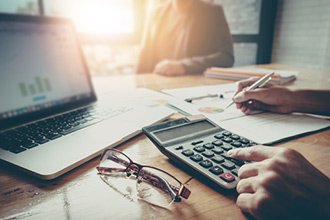 First, there are a few major changes you should know about when sitting down to do your taxes.
Major Tax Law Changes Will Lift This Stock
Personal and dependency exemptions have been eliminated from the tax code. In the past, each personal and dependency exemption you claimed would shelter $4,150 in income. That money is now taxed.
There is also now a $10,000 cap on local and state tax deductions, which will impact people in high-tax states such as California, New York, and New Jersey. Americans also now have a cap on mortgage interest deductions, $375,000 in debt for a single person and $750,000 for married couples.
Billions Are Now in Play: Millions of Americans could collect "Federal Rent Checks" - to learn how to claim your portion of an $11.1 billion money pool using this backdoor investment, click here now...
On the flip side, standard deductions have doubled - $24,000 for married couples, up from $13,000.
The seven new tax brackets range from 10% to 37%, and you only pay the rate on the money that falls inside each bracket. A portion of your income might fall inside one tax bracket and the rest in another.
Everyone should speak with a professional tax advisor to make sure they aren't exposed to additional charges or even an audit.
It's no coincidence one of the top tax consultants in the country happens to also be our pick for the top stock to buy right now.
The Best Stock to Buy During the 2019 Tax Season