For the last 10 years, investors have reaped legendary returns from the American bull market.
Since March 2009, the Dow Jones Industrial Average has risen over 18,000 points - a nearly 260% surge - creating billions of dollars in returns for shareholders.
To the average investor, there's been no reason to look beyond the United States' roaring economy.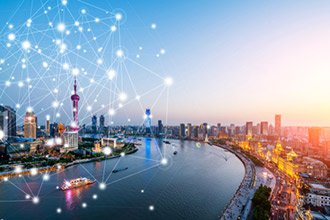 That's a mistake.
The Dow is up a mere 5% over the last year, as U.S. economic performance begins to decline from its peak. The last jobs report underwhelmed, showing the economy added a mere 20,000 jobs compared to the 180,000 expected. Economists are even predicting a recession next year.
The bull market is more than a decade old, the longest on record. If the economic cycle begins its slowdown, a bear market won't be far behind.
But you don't have to be saddled with lackluster returns as the business cycle flips. China offers an unparalleled growth opportunity - more than three times larger than the United States right now - and it's ripe for the taking.
We know this kind of talk runs against what you've heard from mainstream sources.
Fear mongering over the trade war, slowing global growth, and military tension have kept the "smart" money away from Chinese investments.
But Wall Street's fear is exactly why we're excited about investing in China.
Just look at what Money Morning Executive Editor Bill Patalon has to say about this unprecedented opportunity in the video below.
And there hasn't been a better time to get in than right now.
Today, we're looking at three easy ways to avoid lackluster returns over the next decade by investing in Chinese stocks.
Buying these Chinese stocks will allow you to be at the forefront of some of the world's most profitable emerging industries - and make a killing in the process...
Chinese Investment, No. 3: KraneShares CSI Internet ETF
Over the last 10 years, China's digital economy has become one of the fastest-growing sectors in the digital economy.
In 2017, China's retail web sales totaled $1.14 trillion, a 32% increase over 2016 sales.
Can't-Miss Opportunity: Renowned Author of Best-Selling Investment "Bible" Just Released His Newest Pick
Meanwhile, the United States only notched $453 billion in sales - nearly $950 billion less than China.
And that kind of growth is just the tip of the iceberg. Currently, only 57% of China's population has access to the Internet, a total of 721 million people in a country of 1.4 billion.
As Internet access in China continues to grow, the rates of online retail sales will expand exponentially.
And so will the profits.
That's why we're recommending KraneShares CSI Internet ETF (NYSEArca: KWEB).
As a Chinese-focused ETF, the CSI Internet ETF provides investors exposure to Chinese Internet companies offering services similar to American Internet giants like Alphabet Inc. (NASDAQ: GOOGL) and Amazon.com Inc. (NASDAQ: AMZN).
These are the kinds of companies that are directly benefiting from the explosive growth of China's digital consumer class.
It's certainly been paying off for shareholders so far. KWEB is up 24% on the year so far, more than double the Dow's growth. We expect that trend to continue as China's economy grows.
But our other opportunities offer even bigger upside...
Chinese Investment, No. 2: Alibaba Group Holding Ltd.
As of 2019, there are over 500 million consumers in the middle class in China.
That's nearly twice the size of the entire population of the United States.
And that number is expected to rise to more than 600 million by 2022.
This immense middle class powers an explosive retail sector that generates around $6 trillion in annual profits and is aggressively expanding.
Over the last 18 years, China's retail profits have jumped 900%. And nearly half that growth is from the last four years.
China's surging retail sales are largely the result of a meteoric rise in online shopping among China's consumers. In 2017, online shoppers in China bought over $1 trillion in goods and services for the first time ever. Online shoppers in the United States, by contrast, spent just $455 billion.
Again, China is more than doubling the United States' spending, and it still has enormous potential to grow. In fact, retail analysts project that China's consumers will account for 60% of global online commerce in just 18 months.
And it's likely that most of this online retail traffic will be captured by our No. 2 pick, Alibaba Group Holding Ltd. (NASDAQ: BABA).
Last year, 58% of all Chinese online shopping went through the Chinese retailor.
As Chinese consumers increasingly turn to the web for shopping, Alibaba's share of the nation's e-commerce is likely to grow.
It's certainly showed up in its bottom line so far.
Last May, BABA reported an over 44% percent spike in earnings year over year. Revenue soared 61% percent, to more than $9.8 billion.
And that growth isn't going to slow down anytime soon. Analysts believe future earnings could drive the company's stock to $284 - a 57% gain over today's share price of $180.
But Alibaba is just the tip of the iceberg when it comes to tapping into Chinese growth.
Our top pick is on track to deliver even better returns...