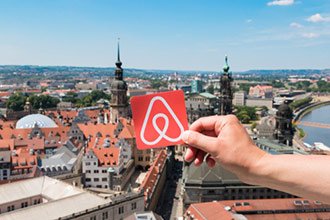 The Airbnb IPO is a promising tech "unicorn" expected to go public in 2020. But that doesn't mean Airbnb stock should be an immediate buy for retail investors...
Now, the company does have great potential. It certainly has a lot more going for it than the other dime-a-dozen Silicon Valley IPOs we've seen in 2019.
Unlike other tech IPO "unicorns" like Lyft Inc. (NASDAQ: LYFT), Uber Technologies Inc. (NYSE: UBER), or Pinterest Inc. (NYSE: PINS) (all operating at losses), Airbnb has proven it's profitable.
According to TechCrunch, Airbnb saw more than $1 billion in revenue in Q3 2018. And 2018 was its second year in a row in which the company reported it was profitable on the EBITDA metric.
Plus, Reuters says Airbnb's Q1 2019 financials showed the company has increased its booking value by 31% to $9.4 billion in comparison to last year. Beyond that, it has a whopping $3.5 billion cash on hand.
Airbnb operates in 191 countries worldwide with 4 million unique rental listings. Plus, Airbnb continues to expand in some of the world's biggest cities. In a 2018 memo from the company, it also reported stays in England, Birmingham, and Mexico City had all skyrocketed 70% to 79%, while stays in Beijing increased by 90%.
And that success continued well into 2019. In fact, Airbnb has already had 91 million nights booked this year so far.
So, whether you're using the company's website or mobile app, you'll see listings varying from apartments, homes, large bamboo tents, boathouses, castles, and... well, you get the picture.
While that all sounds pretty amazing, retail investors should remain skeptical of the Airbnb stock.
But before we get to our full analysis of Airbnb stock, here's the story of the company...
Airbnb's Humble Beginnings
Airbnb has a pretty interesting "started-from-the-bottom" origin story.
Back in 2007, two roommates, Brian Chesky and Joe Gebbia, were struggling to make their month's rent. But with an upcoming conference in the San Francisco area, they saw hotels were getting booked left and right.
Seizing the opportunity, they posted an advertisement offering an air mattress and breakfast in their living room. Within the next year, they had started "AirBed & Breakfast," a name that was eventually shortened to Airbnb.
Eleven years on, the two roommates (now CEO and chief product officer) transformed that month's rent into a company valued at $31 billion. In that time, Airbnb has hosted almost 500 million overnight stays. Beyond that, it's now averaging 2 million stays per night.
So, with reports of earnings growth, a rapidly growing user base, and an ever-growing list of home-sharing locations, Airbnb is one of the few tech "unicorns" turning a profit.
Here's how it's managed to remain profitable...
How Airbnb's Services Work
Airbnb is essentially the intermediary website/app between travelers and hosts. You can view rental spaces, communicate with hosts, pay for your stay, and even submit reviews.
Each listing is posted by a rental property owner. This means if you had an apartment in Chicago that you only stay in several months out the year, you could put it on Airbnb as a rental property for travelers to stay.
As a host, you're charged a 3% to 5% fee from Airbnb for listing your space and processing transactions (and certain taxes depending on location), while guests that stay in it are charged commissions ranging from 6% to 12%.
Since Airbnb is a private company, many of the financial details aren't available. However, between 2014 and 2015, revenue had reportedly grown 113%.
Sorry; this signup opportunity has ended.
Beyond that, its estimated revenue in 2017 was $2.6 billion with a profit $100 million.
This is a pretty big deal when you consider the other big tech IPOs in 2019 that are operating at losses ranging from $100 million (Pinterest) all the way to a little over $900 million (Lyft).
In fact, some analysts expect Airbnb's revenue to hit $8.5 billion by 2021. That would be a 123% jump from 2018's $3.8 billion.
However, even though the Airbnb stock may sound tempting at the company's IPO, you might want to hold out on immediately investing in it when it officially goes public.
Here's why...
Airbnb Is Susceptible to Changing Laws and Regulations
While Airbnb is undeniably a dominant success, not everyone is happy with the home-sharing services.
Some problems include:
Airbnb is heavily regulated in cities like Los Angeles, New York, and Las Vegas. (Laws restrict the number of days hosts can rent out their homes, hosts can only rent out their primary residence, hosts cannot have any citations, and a fee must be paid to qualify, and the laws restricting the company are continuing to grow.)
New York City Council Speaker Corey Johnson believes rising housing costs and increasing homelessness are due to Airbnb (and there are plenty of protestors who agree).
Some cities, like Barcelona, limit the number of tourists and Airbnb rentals allowed in the city.
There have been protests in New Orleans, New York, Paris, and Barcelona by locals who say increasing numbers of tourists are impacting neighborhoods' cultures.
There have even been claims that many of the tourists do not follow building or city rules.
Some hosts have been fined as much as $2.25 million for illegal Airbnb rentals. More recently, an Airbnb host was fined $110,925 and evicted after getting caught renting his government-owned flat.
So, once the Airbnb stock is officially announced, many of the issues will become big talking points for analysts.
However, there's also big competition looming on the horizon...
Airbnb Faces Stiff Competition
Since its conception, Airbnb has been considered a direct competitor to the hotel industry. In fact, Airbnb has over 6 million global listings, offering travelers more places to stay than the top five hotels worldwide.
Beyond that, the company also recently signed a deal to acquire HotelTonight, an app specializing in booking boutique hotels for travelers. But big companies like Expedia (HomeAway), VRBO, Booking Holdings, Tripping, and Trivago all specialize in bookings and travel rentals as well.
This means a few things:
Airbnb is already facing stiff competition from big-name and well-established online travel agencies (OTAs) like Expedia.
These competitors are simply adding what Airbnb does into their existing services and business model (Expedia's HomeAway being a prime example).
Companies like Booking Holdings completely removed guest fees. That reportedly entices people to stay longer at hosted spaces.
Both Expedia and Booking Holdings offer roughly 1 million hotels but have also shifted into the home-sharing space.
In comparison, Airbnb is primarily a home-sharing app with a little over 15,000 listings for boutique hotels.
And it's still in competition with major hotels like Marriott (NASDAQ: MAR).
So, while Airbnb is ramping up efforts to compete with the OTA heavyweights, those same companies have already shifted their services to match.
The Airbnb IPO Won't Be a Good Investment Out of the Gate
Even with all the promise the Airbnb IPO has, it'll be a riskier buy for retail investors right out of the gate.
Unfortunately – outside of rare situations like Alibaba Group Holding Ltd. (NYSE: BABA) - IPOs typically only line the pockets of big banks and existing wealthy investors. These "institutional investors" have access to IPOs at the original offer prices while also having the means to buy millions of dollars' worth of shares.
Just look at how Lyft's IPO launch went. Banks valued the stock between $62 to $68. But with massive oversubscriptions, banks and wealthy investors paid $72 per share.
Once shares were available to everyone (at market open), they were valued at roughly $88. Within the next day, the price fell to $71. Now, Lyft is trading at $43.60 per share.
This means anyone who purchased Lyft stock at $88 is sitting at a 50.5% loss, while the big banks had only lost 1% at the IPO.
And the same thing happened with Uber Technologies Inc. (NYSE: UBER) – which racked up another $5.2 billion in losses in the first half of 20019, according to TechCrunch.
This is very common for startup "unicorns" announcing their tech IPOs. So, Money Morning does not recommend investing in the Airbnb IPO right away.
It may be a good investment eventually, but we suggest waiting two or three quarters for the potential volatility to settle. Then, if the financials look good, you can invest.
In the meantime, Money Morning Defense and Tech Specialist Michael A. Robinson has four bigger plays investors can make...
You Stand to Make Big Profits with These Four Investments
Here Are 10 "One-Click" Ways to Earn 10% or Better on Your Money Every Quarter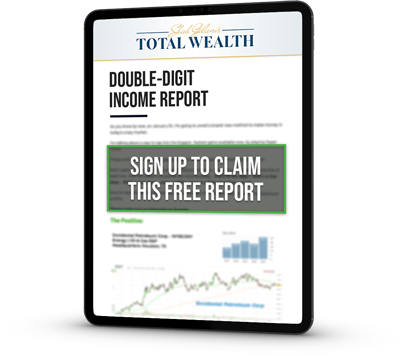 Appreciation is great, but it's possible to get even more out of the shares you own. A lot more: you can easily beat inflation and collect regular income to spare. There are no complicated trades to put on, no high-level options clearances necessary. In fact, you can do this with a couple of mouse clicks – passive income redefined. Click here for the report…
About the Author
Daniel Smoot is a Baltimore-based editor who helps everyday investors with stock recommendations and analysis. He regularly writes about initial public offerings, technology, and more. He earned a Bachelor's degree from Towson University.