On the heels of the Boeing 737 Max catastrophe, WOW Air bankruptcy, and other calamities, we told you the airline industry was still a profitable investment. You just have to know who's winning.
Now, with Q1 coming to a close and the Delta earnings call on the way, we want to remind you of why investing in the DAL stock will pay off.
In fact, we're so confident that Delta Air Lines Inc. (NYSE: DAL) is one of the best airline stocks you can buy, there's nothing in the earnings report that could scare us away...
What to Expect from Delta's Earnings Report
Delta is one of the biggest airlines in the world, with a market cap over $38 billion. For comparison, American Airlines Group Inc. (NASDAQ: AAL) has a market cap of $14.95 billion, and United Continental Holdings Inc. (NYSE: UAL) comes in at $22.47 billion.
Sign up for SMS so you never miss special events, exclusive offers, and weekly bonus trades.
The company released its 2018 year-end and Q4 financials on Jan. 5, with Q4 profits exceeding $1 billion and a 3.2% bump in its revenue per available seat mile (RASM).
But the Delta airlines earnings report isn't expected to turn many heads for Q1. With a successful 2018 behind it, some investors were not happy with Delta's RASM forecast for Q1 2018. The airline projected a 2% rise in RASM at most.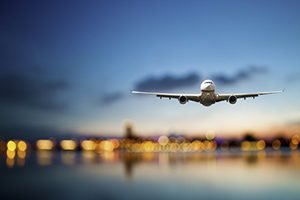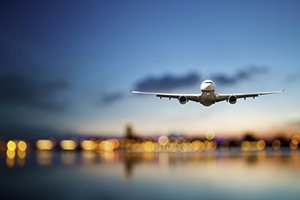 Plus, a few more items are weighing down Delta this earnings season. It lost millions in revenue from the longest government shutdown in history, and a buyback of $1.3 billion in Delta stock put a small dent in its net profits.
Whether or not that reflects in the official Q1 Delta earnings, the airline is still on the move. It was reported in March to be spending $4.5 billion on upgrading its planes and technology to improve the customer experience. Among these upgrades, more comfortable business class seating is expected to raise revenue for 2019.
Urgent: Renowned Author of Best-Selling Investment "Bible" Just Released His Newest Pick
And Delta Airlines revealed last week that its first-quarter earnings would be better than expected. It also announced a renewed credit card partnership with American Express Co. (NYSE: AXP), set to expire in 2029.
These events pumped the DAL stock 16%, and the AMEX partnership promises higher earnings in the years to come.
But there's an even bigger reason we like DAL stock...
Why Delta Airlines Is a Sure Buy