Earnings season is here. While that might mean profits for Wall Street's big companies, it typically means volatility for the rest of us.
The majority of stocks make 80% of their significant annual market moves during earnings season. Whether a stocks rises or falls can be completely arbitrary based on what part of the earnings report Wall Street focuses on.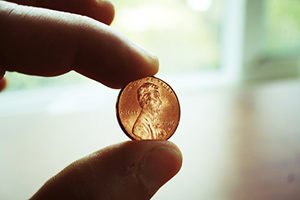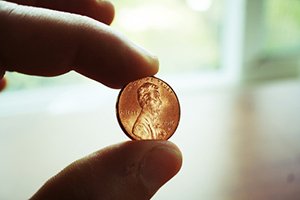 However, it's not all bad news. In fact, you can make a strong profit on this volatility by trading the top penny stocks to buy.
Because of their low share price, penny stocks can make huge gains on the smallest market move.
That's certainly the case with one of the top penny stocks this week, ATA Inc. (NASDAQ: ATAI). Last week, ATA locked in a 218% gain on high trading volume.
And it did so on just a price gain of just a little over $2 a share.
5G Is Coming: The tech breakthrough of the century could rest on this $6 stock - get all the details here.
While the top penny stocks on our list have already seen big gains, we'll also help you find the next penny stock with breakout potential.
We'll show you all about it after taking a look at last week's top-performing penny stocks:
| | | |
| --- | --- | --- |
| Penny Stock | Current Share Price | Last Week's Gain |
| ATA Inc. (NASDAQ: ATAI) | $3.25 | 218.63% |
| Future Fintech Group Inc. (NASDAQ: FTFT) | $1.44 | 87.01% |
| Precipio Inc. (NASDAQ: PRPO) | $0.40 | 62.81% |
| Vital Therapies Inc. (NASDAQ: VTL) | $0.83 | 61.48% |
| Vermillion Inc. (NASDAQ: VRML) | $1.44 | 39.81% |
| Navios Maritime Holdings Inc. (NYSE: NM) | $4.78 | 37.36% |
| National American University Holdings Inc. (OTCMKTS: NAUH) | $0.85 | 37.10% |
| ContraFect Corp. (NASDAQ: CFRX) | $0.64 | 36.38% |
| ENGlobal Corp. (NASDAQ: ENG) | $1.74 | 33.51% |
| Flex Pharma Inc. (NASDAQ: FLKS) | $0.62 | 32.93% |
Last week's penny stocks show the kind of gains penny stocks are making in the wake of earnings season volatility.
In order to help you cash in, we've identified a penny stock that's on the verge of delivering similar returns.
Plus, this is the rare penny stock with a dividend. That's another great way to pad your portfolio during volatile times.
It's an international banking firm with connections across the globe. And it's only trading for $3.41...
The Top Penny Stock to Buy This Week