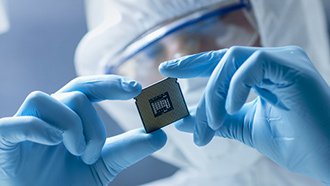 If you want to succeed in this market, you better be able to suspend disbelief.
The single biggest impediment for the bulls on Wall Street can be traced directly to the length of the current bull run.
We are going on a decade now without a recession.
The so-called "smart money" is sitting on the sidelines today waiting for prices to dip so they can buy back in.
At first glance, their case is solid.
Nothing goes up in perpetuity. And given the heights we have climbed, the next drop lower could end up being substantial.
The "smart money" hates losing, hence their conservative stance in the markets.
What happens if we suspend disbelief?
Another scenario emerges, and it's quite attractive for investors today.
Instead of the current bull run completely ending, the markets may end up just taking a pause to refresh.
5G Is Coming: The tech breakthrough of the century could rest on this $6 stock – get all the details here.
That "refresh" can be just as effective at restoring demand for future growth as a recession.
One could even argue that given the depths of the last financial crisis, the length of recovery from the abyss could be measured by decades, not years. This "recovery" could be far from over.
Through that lens, it is very safe to continue investing in stocks, no matter what the "smart money" says.
In a pause and refresh scenario, what sectors should we be targeting?
Historically, some of the biggest gains in the market come from semiconductor stocks after a period of declines.
When business is slow, the door is open for mergers and acquisitions as a remedy to withstand weakness.
After the pause, semiconductor stocks rocket higher as demand recovers.
The gains for the best semiconductor stocks are often significant as businesses, governments, and consumers ramp up their technology buying to prepare for the next phase of growth.
That's where we are today – the beginning of the next phase of growth.
In 2019, we'll see a pause in earnings, with analysts expecting strong earnings growth thereafter.
Fortunately, the Money Morning Stock VQScore™ has found two more semiconductor stocks to buy in advance of that move.
Here they are…
The Best Semiconductor Stocks to Buy Now, No. 2