If you thought small investors were just being paranoid about not having a level playing field, guess again. Precidian Funds just got approval from the U.S. Securities and Exchange Commission for an exchange-traded fund (ETF) that does not have to report its holdings to its investors.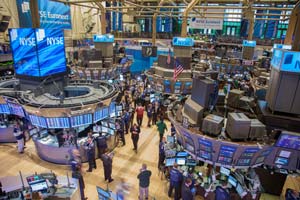 You read that right. Transparency – gone! Isn't that one of the main reasons investors like ETFs in the first place? You know what you are getting, so you can buy the right ETF for your unique investment needs.
Every time some propeller-head on Wall Street says, "Trust us, we know what we're doing," you can bet you're about to get the short end of the stick.
So why did they do it? Proponents of this secret structure claim it will prevent aggressive traders from front-running the fund manager's next move. Even though ETFs aren't actively managed, to accurately track an index, a manager will have to buy and sell some stocks to match the index's weighting. And some traders look for these discrepancies to make a quick buck when ETFs rebalance.
Again, that's a tale as old as time. There always were people trying to trade ahead of big money managers, and there always will be. Even if the ETF never reveals what shares it holds. High-frequency traders, with their rooms full of computers, will still be able to figure out what's inside these ETFs in ways retail investors can't.
$1 Cash Course: Tom Gentile is offering a rare opportunity to learn how to amass a constant stream of extra cash – year after year. And he's going to teach you how to do it entirely on your own. Learn more…
This is just another excuse to keep the little guy at bay. Don't think they are doing it to make you rich.
And it's just another reason investors mistakenly believe ETFs are "safe investments." They are anything but. Fortunately, we have a solution…
Crush Wall Street Yourself
A decade-long bull market has a way of making anyone selling your investments look smart. Don't go for this hype. The bull market can make any ETF look like a winner. Just wait until the next bear market and see what happens.
Rather, you can do quite well for yourself using a combination of strategic investing and trading.
You can hold a core group of stocks that are less susceptible to economic downturns without sacrificing the upside potential. These include stable, income-producing stocks in sectors that see steady demand no matter what is happening in the world.
Next, you supplement that with solid growth stocks. You've seen this here at Money Morning on countless occasions as we look to follow the major trends. We call them the Unstoppable Trends, and they will shape the world for years to come and result in trillions of dollars of investment.
These Unstoppable Trends include demographics; medicine; scarcity/allocation; energy; technology; and war, terrorism, and ugliness. For example, an aging population increases demand for healthcare. Security risks will always keep defense companies in demand, no matter what the broader market is doing.
You don't have to be glued to your financial news page to know that emerging technology is shaping the world. And the world will always need energy to function; it's just a matter of tapping into the right source.
Finally, you want to reserve a little bit of money to take some big swings. We're not talking about being reckless, but rather finding those stocks that have a bit more risk but with a whole lot of profit potential. Think cannabis stocks. Or options strategies surrounding earnings season.
By being strategic with your investments, you can limit your risk and maximize your upside.
That's simply not what you'll get in an ETF, whether it's transparent about what it owns or not. You'll gain some exposure to a few winning stocks, but you'll be saddled with all the losers too.
That simply won't cut it for most people.
Instead, take a look at one of our favorite companies smack in the center of an Unstoppable Trend…
This Stock Can Be the Foundation of Your Portfolio