The greatest thing about the stock market is that, barring a total meltdown, there is always a sector or two bucking the trend. When some "event" rocks the market, not all sectors react the same way. So when the United States and China traded tariffs this past weekend, traders panicked and sold almost everything.
Almost everything.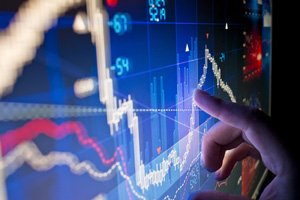 These sorts of mini-market panics let us see which stocks have the best demand from investors because they are the last stocks that get sold. In other words, investors try to raise cash from their weakest or most speculative stocks first and then move on down the line. What's left are the stocks they really do not want to sell unless they absolutely, positively have to sell them.
That indicates true demand for those stocks. And typically, when the market gets over its fears, these stocks will lead the pack on the rebound.
Technicians call that relative strength. Some stocks beat the market during rallies. Others resist declines and fall less than the market. These types of stocks are strong relative the overall market.
And one of the strongest sectors right now is insurance, including insurance brokers, property and casual insurers, life insurers, and full-line insurers.
Learn How to Trade Like the Pros: Tom Gentile just recorded all of his most potentially lucrative trading secrets in America's No. 1 Pattern Trader Cash Course. This could set you up for life - and it'll only cost you $1...
That's making one stock in the sector a must-buy right now.
Not only is it still getting bullish signals despite the trade war - we even think it's nearly the perfect time to buy and hold for the long term.
A "Best in Breed" Stock to Buy