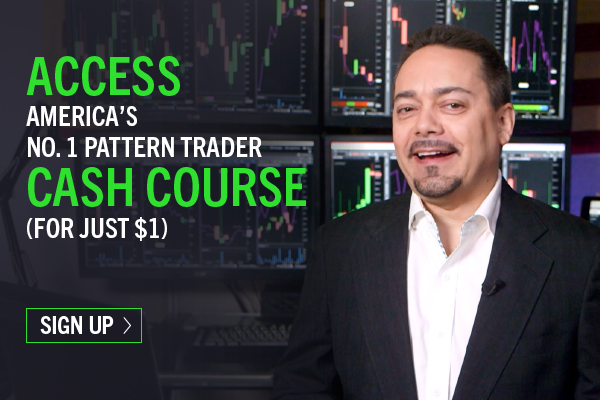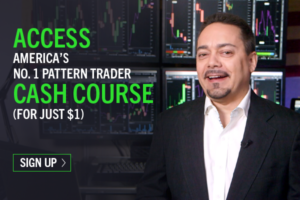 The second biggest coffee chain in China, Luckin Coffee, has officially gone public today (Friday, May 17). It's trading on the Nasdaq under the ticker "LK." And the Luckin Coffee stock price began trading at $17 per share. But now, the Luckin Coffee stock price has surged 25% to $21.20.
Luckin Coffee is a massive coffee chain that has grown exponentially in the less than two years that it has been around. In fact, in October 2017, there was only one trial store. Now, there are over 2,370 stores in 28 Chinese cities. By the end of 2019, it plans to open 2,500 more.
Because of this explosive growth, the chain has earned the unofficial title of "the Starbucks of China."
If the company achieves its growth goal, it will have more stores than Starbucks Corp.'s (NASDAQ: SBUX) 3,684 stores in 150 Chinese cities. And it's Luckin Coffee's goal to completely surpass the competitor that its unofficial title is based on.
Luckin Coffee's IPO filing outlined how big of a potential market China is. But also said it was extremely underpenetrated compared to the rest of the world. In fact, the average person in China only drinks just 6.2 cups of coffee per year. Japan, on the other hand, averages 279 cups a year per person.
Japan saw a 3,000% increase in coffee consumption after the drink was introduced. That could be the sort of growth that awaits China…
And in a not-so-subtle jab at Starbucks, Luckin Coffee attributes much of the industry's slow growth in China to the high prices, poor quality, and massive inconvenience.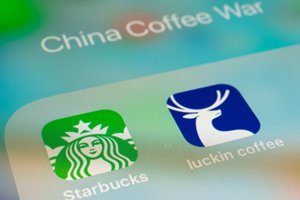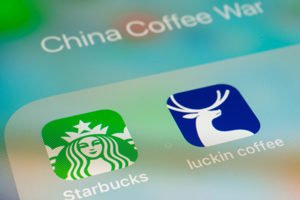 That's why Luckin sees itself as the pioneer of the coming China coffee boom. Luckin Coffee's products are cheaper than Starbucks'. In fact, Luckin Coffee prices are roughly 25% lower than Starbucks prices. But once you take into account the company's heavily promoted discounts, that number could be as much as 50%.
Plus, Luckin is targeting a key demographic in China: millennials in corporate jobs. Over 90% of all Luckin Coffee's stores are located in offices or college campuses. Its stores also have very little seating and prioritize quick pickups and deliveries to ensure low rental costs – all while focusing on speed and convenience through the use of a mobile app to place orders.
But to take on Starbucks and ignite China's coffee industry, Luckin needs money to expand. In 2018, Luckin Coffee sold over 90 million cups of coffee, creating $125.3 million in revenue. However, with its rapid expansion and marketing efforts, the company saw $238.1 million in losses. That's a negative margin of 193%, compared to Starbucks' positive operating margin of 15.7%.
The company can't afford to keep spending like this, which is why it's going public to raise more cash.
The company ended up raising $571.2 million through its IPO. And that's on top of the $550 million it has already raised from investors like Singapore's sovereign wealth fund, GIC, and U.S. private equity group BlackRock Inc. (NYSE: BLK).
The Luckin Coffee IPO is offering 33 million American depository shares (Class-A ordinary shares). So, the company is poised to earn a total of $650.8 million if underwriters choose to purchase additional shares, which puts its current valuation at about $6.8 billion.
With the raised money, Luckin Coffee plans to use the funds for research and development, sales and marketing, network expansion, customer acquisition, and technology and infrastructure.
But there's more to the Luckin Coffee story. If you're interest in more information on the Luckin Coffee IPO and whether or not it's a buy, you can check out our full report here.
Get Ready for 5G NOW (Huge Tenfold Opportunity!)
A single company could be about to corner the entire 5G market!
Its patented technology is essential to an epic, global rollout that could create $12 trillion in new wealth, right here in America.
And you could turn every $1,000 you stake into $10,000! Go here now to find out how.
Follow Money Morning on Facebook and Twitter.
Join the conversation. Click here to jump to comments…
About the Author
Daniel Smoot is a Baltimore-based editor who helps everyday investors with stock recommendations and analysis. He regularly writes about initial public offerings, technology, and more. He earned a Bachelor's degree from Towson University.