Growth investors are always looking for the next explosive industry, and the biggest opportunity right now is in the massive 5G industry.
Of course there will be skeptics, but evidence of just how big 5G will be is everywhere.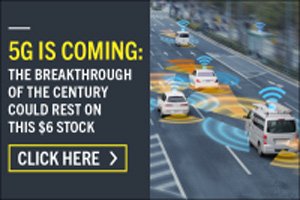 Most recently, shares of Sprint Corp. (NYSE: S) and T-Mobile US Inc. (NASDAQ: TMUS) spiked when the chair of the Federal Communications Commission (FCC), Ajit Pai, said a merger of the two would be in the best interest of the public.
Sprint gained 17% earlier this week on the mere hope of the deal reaching a conclusion.
And what a conclusion it will be.
Once joined, the Sprint T-Mobile combination will be poised to build a massive 5G empire using Sprint's 5G licenses.
No wonder both stocks were up so much.
Those gains are only the beginning. In fact, this merger will be a massive catalyst for all 5G stocks...
The excitement comes from the promise of 99% of the country being covered by 5G within six years of the deal being finalized.
The even bigger deal for the FCC is the 90% rural coverage that comes from approving the transaction.
The skeptics of course worry about the decline in competition.
When Sprint and T-Mobile combine, the market will be dominated by just three companies.
Is that enough for legitimate competition?
The FCC is recommending that Sprint divest itself of its Boost business to address such concerns.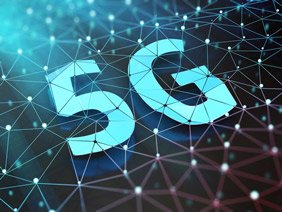 The Department of Justice (DOJ) may not be so convinced.
Staff at DOJ don't think much of the deal in terms of consumer benefit.
On Wednesday, they recommended that the deal be rejected.
Of course, shares of Sprint and T-Mobile tumbled on the news. Still, T-Mobile stock is up almost 3% since last week, and Sprint is still up 15%.
Don't worry - the deal in some way, shape, or form will be approved.
And here's what it will mean for 5G stocks...
Why We're So Bullish on 5G Stocks After This Merger News