So much for sell in May and go away.
The stock market is on fire in June, with the major indexes roaring higher. The S&P 500 just closed at a record high yesterday (June 20).
Investors can't get enough of equities, and for good reason.
There is a global economic boom on the horizon thanks in part to a massive central bank coordinated effort to prevent deflation.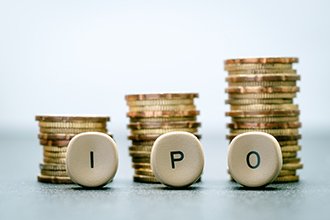 Money is being printed, and the race is on to deploy it.
As a result, stock prices are going higher and higher.
But if you blink, you might miss it.
Leading the charge on Wall Street is the IPO market.
2019 is turning out to be a record year for companies seeking to go public.
Seemingly, not a day goes by without another IPO hitting the wire.
Thus far, some $35 billion has been raised for newly trading companies.
That's more than any other year since 2000, when the market raised almost $60 billion during the peak of the dot-com boom. And we're just hitting the halfway point this year.
I suspect it will be close to that $60 billion by the end of the year.
Of course, all this sounds well and good, but the retail investor is likely set up for failure.
Here's how to avoid the hype and really cash in on the IPO surge...
How to Avoid the IPO Trap
Just last week, we had IPOs from companies like Chewy Inc. (NYSE: CHWY), Fiverr International Ltd. (NYSE: FVRR), and Crowdstrike Holdings Inc. (NASDAQ: CRWD).
All three of these popular IPOs jumped 50% or more in the first day of trading.
Here's the catch: The only investors to benefit from the spikes were those that were allocated shares of the stocks before the opening of trading.
Were you one of them?
I doubt it.
For most of the retail market, the only option was to buy after the initial pop in share price and the obligatory fall in price thereafter.
Talk about a losing proposition.
Top 5G Stocks: Silicon Valley insider Michael Robinson has just released the most comprehensive 5G wealth report on the planet. We have a limited number of copies available. Learn how to get yours here.
About the only success story in the IPO market this year has been Beyond Meat Inc. (NASDAQ: BYND).
Investors who bought the stock after it hit the exchanges have scored a home run as the stock has surged to a 150% gain so far.
But that's the diamond in the rough.
It is impossible to know which IPO is going to succeed and which is going to fail.
If you miss a winner like Beyond Meat, you could be left holding a bag full of losers.
Fortunately, there is a far better way to participate in the IPO market without getting burned...
Our Backdoor Play for 2019 IPOs