Cybersecurity is a $167.14 billion market. And with damages from cybercrimes expected to hit $6 trillion by 2021 according to Cybersecurity Ventures, the industry could explode in growth. That's why Money Morning is bringing you the three best cybersecurity stocks to buy in 2019.
Even before the age of the Internet, consumer privacy was a massive concern. In 1990, the Secret Service raided locations in 14 U.S. cities to arrest a group of hackers. The group had stolen credit card information through telephone wire fraud. But the amount of personal data stored online has increased the scale and frequency of data theft.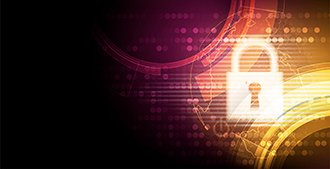 We store bank accounts, credit card numbers, addresses, and even Social Security numbers online today. And the companies who store this data are at heightened risk for digital attacks.
In 2014, Yahoo! Inc. (NASDAQ: AABA) had data stolen from 3 billion users' accounts after getting hacked. Then, in 2017, Equifax Inc. (NYSE: EFX) exposed 143 million users' information to hackers. In 2018, Facebook Inc. (NASDAQ: FB)'s 500 million Facebook accounts had their information taken.
This is only the tip of the iceberg of cybercrime threats. By 2021, Cybersecurity Ventures says cybercrime damages will soar to $6 trillion.
That level of damage is going to fuel a spending spree for companies who need to keep their data secure. The cybersecurity industry as a whole is worth $167.14 billion now. By 2023, the cybersecurity industry will be worth $248.26 billion. That's a 49% increase from today.
The good news is that spending on cybersecurity is great for cybersecurity stocks.
Must-See: The Defense Industry Is a Gold Mine - You Can't Afford to Miss This $6 Company...
With $6 trillion in damages on the line, companies need the best cybersecurity around. And the companies who offer these services are in for a windfall.
But not every cybersecurity stock is worth owning. Some companies are already overpriced thanks to the hype, and others just can't compete. That's why we've done the research to find the top cybersecurity stocks to add to your portfolio.
We've even used the Money Morning Stock VQScore™ system to find cybersecurity stocks with breakout potential.
Check out our top cybersecurity stocks below...
Best Cybersecurity Stocks to Buy in June 2019, No. 3: Cisco Systems
You've likely heard all about Cisco Systems Inc. (NASDAQ: CSCO) before thanks to their devices like phones and routers. But they are also quickly becoming a dominant cybersecurity firm.
In fact, it's a 35-year-old, California-based company that does everything from 5G, Internet of Things (IoT), telecommunications, and cybersecurity.
Top 5G Stocks: Silicon Valley insider Michael Robinson has just released the most comprehensive 5G wealth report on the planet. We have a limited number of copies available. Learn how to get yours here.
Its products include email authentication, cloud-server security, firewall software, and anti-virus software.
Cisco offers its services to everything from banks to government agencies.
It's the safest company to invest in on this list, but its revenue growth between 2015 and 2018 was low. In fact, it was only 0.344%.
Yet, growth is still growth. And analysts expect its revenue to increase 9.16% to $53.85 billion by year-end 2020 thanks to its shift towards 5G.
In fact, its 5G infrastructure will speed up its cloud-servers, firewall software, and anti-virus programs. And we're talking as much as 100 times faster than what we currently have for Internet speeds.
This cybersecurity stock's shares currently trade for $57.18. And over the next 12 months, it has a high target price of $65. That's a modest 16% increase from today's price.
Best Cybersecurity Stocks to Buy in June 2019, No. 2: Fortinet
Our next cybersecurity stock to buy this week is Fortinet Inc. (NASDAQ: FTNT).
This is a multinational firm based in California. It's a cybersecurity company that has been around for 19 years now. And it develops cybersecurity software like firewalls and anti-virus programs through the cloud.
Fortinet sells its services to organizations like hospitals, public schools, and colleges. In fact, it creates entire security networks for them. And these organizations are where we store some of the most sensitive information.
Plus, Fortinet has tapped into plenty of other lucrative businesses too. It also provides cloud services to Amazon.com Inc. (NASDAQ: AMZN). On June 25, it announced its FortiWeb Cloud WAF-as-a-Service cybersecurity solution.
This is a cloud-based cybersecurity system that is designed to work with the Amazon Web Services console. This console makes it so users can access Amazon in the most secure way possible. It does this by adding another layer of protection on passwords, emails, and payments.
While it's been a volatile year for Fortinet, the company's revenue has been growing. Between 2015 and 2018, its revenue has grown a whopping 78.5% to $1.8 billion.
Beyond that, the company grew its profits by nearly 1,000% between 2017 and 2018. In fact, its net income for year-end 2018 was $332 million.
Yet, it's expected to continue growing. By 2020, its revenue will go up another 32% to $2.37 billion.
And the latest news confirms why.
Its shares currently trade for $74.87. And analysts say it's undervalued and will go up another 40% to $105 within the year. It also trades at 36 times earnings. That's half of the industry's average based on First Trust Nasdaq Cybersecurity ETF (NASDAQ: CIBR)'s 62 holdings.
But with a VQScore of 3.75, Money Morning says it's a great stock to own right now, and it could become an even better buy if it hits a VQScore of 4.
Yet, our top pick is even better. Its revenue soared 113.4% in three years. And it's only the beginning. Within the year, it's expected to rocket up another 45%...
Best Cybersecurity Stocks to Buy in June 2019, No. 1
[mmpazkzone name="in-story" network="9794" site="307044" id="137008" type="4"]
Our top cybersecurity stock to buy this week is CyberArk Software Ltd. (NASDAQ: CYBR).
This is an Israeli company that has worked in cybersecurity for over 20 years offering encrypted password management services to clients around the world. These clients include Amazon, ForeScout Technologies Inc. (NADAQ: FSCT), and Blue Prism Group Plc. (OTC: BPRMF).
CyberArk keeps employee passwords safe, organized, and secure through its own digital vault. The company does this with its Enterprise Password Vault tool. This tool monitors all password entries through a single platform.
CyberArk has seen massive success from its services. In fact, the company's revenue has increased every year for the last ten years. Between 2015 and 2018, its revenue rocketed 113.4%. In the last year, it nearly tripled its profits from $16 million in 2017 to $47 million in 2018.
Yet, its growth is far from over. By 2020, its revenue will shoot up another 45% to $497.75 million.
This is because of its most recent software expansion on June 17. CyberArk's suite of software is the CyberArk Marketplace. It originally consisted of software created by the company alone. Now, it supports community-based software editing.
Those that download it can customize and modify the software to fit their needs. Then, they share it back through CyberArk for others to use. The more integrations made from partners, the more security options people have.
For example, Amazon made its own Amazon Web Services console. Anyone that downloads the software can boot it up and use it to create a secure session while using Amazon.
CyberArk's Marketplace supports customized password protection for anything from cloud servers to AI automation.
Its shares currently trade for $126.95. And over the next 12 months, it's expected to go up another 32% to $169. But with a VQScore of 3.45, it could go even higher. And if it reaches a score of 4, it'll become an amazing buy.
Mark My Words: If You Don't Invest in "5G" Right Now, You'll Regret It for the Rest of Your Life
Today, you have a rare chance to lock in a ground-floor opportunity from the biggest technology of the next decade.
I'm talking about 5G. Early investors in previous generations have seen windfalls like $51,000, $80,130, $113,660, $565,640.
But this could be 100 times bigger than all the previous generations combined.
And we have a list of recommendations that can make you a fortune. Go here.
Follow Money Morning on Facebook and Twitter.
About the Author
Daniel Smoot is a Baltimore-based editor who helps everyday investors with stock recommendations and analysis. He regularly writes about initial public offerings, technology, and more. He earned a Bachelor's degree from Towson University.