The Dow Jones today is falling as investors digest the June jobs report. Find out why below.
But the S&P 500 still powered to an all-time high this week, boosted by a big rebound in tech stocks.
Here are the numbers from Thursday for the Dow, S&P 500, and Nasdaq:
| | | | |
| --- | --- | --- | --- |
| Index | Previous Close | Point Change | Percentage Change |
| Dow Jones | 26,966.00 | +179.32 | +0.67 |
| S&P 500 | 2,995.82 | +22.81 | +0.77 |
| Nasdaq | 8,170.23 | +61.14 | +0.75 |
Now, here's a closer look at today's Money Morning insight, the most important market events, and stocks to watch.
The Top Stock Market Stories for Friday
Sign up for SMS so you never miss special events, exclusive offers, and weekly bonus trades.
The U.S. Labor Department reported that the economy added 224,000 new jobs in June. That figure topped economists' expectations of 165,000 for the month. The official unemployment rate remained at a 49-year low of 3.6%, while layoffs are sitting at a 50-year low. The report comes two days after Automatic Data Processing (NYSE: ADP) reported a private-sector jobs gain of 102,000 new positions for the month. The stronger-than-expected jobs report pushed stocks lower to due to falling expectations that the Fed will cut rates this month.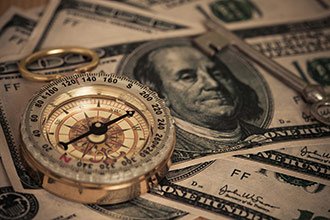 U.S. President Donald Trump has raised concerns about currency manipulation once again - only this time, it centers on altering the U.S. dollar for the purposes of gaming global trade flows. In a tweet released Wednesday, Trump said the U.S. should "MATCH" efforts by global central to pump money into their systems in order to compete on the global scale. However, a recent report by the Fed stated they had little evidence that other central banks are engaged in currency manipulation.
Oil prices continue to slide as concerns about global economic weakness continue to spread across the global economy. There have been efforts by OPEC and other global producers to hold output in check through March 2020. But traders are more concerned about the EIA's weak storage report and the possibility of recovering exports from Venezuela. The EIA said that U.S. oil demand is falling due to concerns about a recession. The U.S. agency said that refiners processed 2% less oil last week than the same period in 2018.
Stocks to Watch Today: CMG, AZZ, BA
Chipotle Mexican Grill Inc. (NYSE: CMG) is in focus after Bill Ackman's hedge fund made a small cut to its position in the fast-casual restaurant stock. Two of the fund's affiliates sold a total of 80,000 shares at the end of June for $58.1 million, according to an SEC filing.
Boeing Co. (NYSE: BA) has announced plans to commit more than $100 million to families and communities impacted by the two crashes of its 737 Max plane. The two international incidents were responsible for the deaths of 346 people. The airplane manufacturer still faces dozens of lawsuits, and lawyers for victims believe that Boeing's initial proposals are far too low.
AZZ Inc. (NYSE: AZZ) will report earnings on Monday. The steel fabrication giant is the only major U.S. firm to report quarterly results today.
John Boehner Just Revealed Why He's Going ALL IN on Marijuana (Did You Miss It?)
Former Speaker of the House John Boehner - once the cannabis industry's most staunch opponent - just revealed an UNCENSORED prediction about America's most controversial, misunderstood, and what's quickly becoming our most lucrative industry. If you missed seeing this historic announcement live, go here for a special rebroadcast.
Follow Money Morning on Facebook and Twitter.