If you know Robert Herjavec, you know he's all about giving people their "big breaks." And that's what he'd like to offer Money Morning Members today.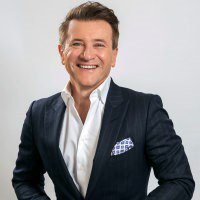 Robert Herjavec is unveiling a radical new way to achieve the American Dream.
Working hard and living within your means are admirable lifestyle choices, to be sure.
But the millionaire next door is going to look a lot different now.
That's because, going forward, all you'll really need is access to a small group of smart, dedicated, and industrious people who do all the heavy lifting on your behalf.
Oddly enough, they're incredibly willing to do it. In fact, when it comes to you getting rich, these people are wildly enthusiastic about it, as you'll see in this first-of-its-kind online event.
This same secret took his friend from a net worth of basically $0 to $1.2 billion.
He didn't launch his own company. He didn't chase cryptocurrencies, penny stocks, or complicated investments like options or futures contracts.
This is something entirely different.
Through this event, you'll also get special access to Neil Patel, one of the hosts of the Angel and Entrepreneurship Summit, who followed this new pathway to achieve the American Dream. He's living proof of it.
In fact, you'll hear from this former-janitor-turned-millionaire today.
Here's everything you need to know about this radical new way of making money…
Follow Money Morning on Facebook and Twitter.