Imagine sitting on a pot of gold… and not being able to touch it.
That's the current state of the marijuana market.
Despite severe limits on its usage in the United States, marijuana stocks have still attracted some $7 billion of investment.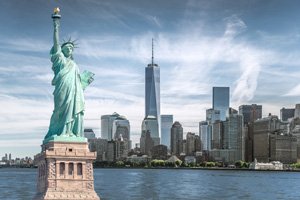 What would that number look like if marijuana were legalized entirely?
Considering that institutional investors control more than $20 trillion – that's trillion with a capital T – pot stocks have barely scratched the surface of what will eventually be invested in the space.
Thankfully, the train for full legalization has left the station.
Marijuana is gaining acceptance in a way that will ultimately lead to an elimination of all hurdles for marijuana stocks to operate unencumbered in the United States.
Gone will be the stigma. In its place will be the pie-in-the-sky expectations of a monster market with huge revenue and profit growth to follow.
STAKE YOUR CLAIM: Three pot stocks in particular could be poised for rare, wild gains of up to 1,000%. Click here to learn how you could see a $2 million "pot payday"…
Do you think a company like Beyond Meat Inc. (NASDAQ: BYND) would be as explosive as it is if plant-based food were regulated as a drug instead of a food?
No, it would not.
That's the future for pot stocks, and it is why we have been pounding the table for marijuana investments.
And the most recent development in New York is extremely bullish.
Governor Andrew Cuomo signed a bill on Monday decriminalizing marijuana possession in the state and expunging many past convictions.
The racial disparity in marijuana convictions and incarcerations over the years has long been clear.
Expunging records and treating marijuana use as a misdemeanor going forward is a step on the path to full legalization.
Investors should be cheering.
And it's not just New York that's blazing the trail in the marijuana market.
Democratic candidates for president are speaking loudly on the issue too.
Senator Kamala Harris from California has introduced marijuana decriminalization at the federal level.
Not all candidates are on board, but it is quite refreshing for pot to be getting attention at the debates.
What will full legalization mean for cannabis?
The list of benefits of marijuana use is far and wide, dating back 12,000 years. Calming anxiety and treating pain are at the top of the list.
And it turns out hemp is not only good for treating pain and other ailments.
The plant has global warming benefits as well.
Research is showing that hemp plants can remove toxins from heavily polluted soil. In 2011, farmers in Italy used hemp to treat soil polluted by a steal plant.
The uses for marijuana seemingly grow by the day.
All those uses mean only one thing for cannabis investors – big profits.
But you need to own these stocks before the avalanche of regulatory approval in the states comes.
The closer marijuana comes to looking like just about any other industry in America, the closer investors will get to hitting a home run owning pot stocks.
In the short term, stocks like this are the best to own…
This Is One of the Best Marijuana Stocks to Buy Today