It's earnings season, and if earnings are good, stocks can gain rapidly. And one of the best penny stocks to buy today could rise by nearly 400%.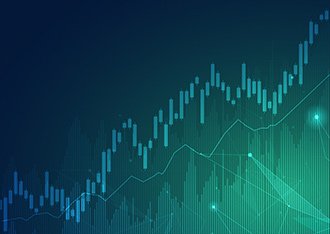 You see, penny stocks, those that sell for $5 and under, can outpace the gains of other stocks because they can move upward significantly on just pennies to the upside.
And earnings season is a great opportunity to invest. In fact, about 80% of the total annual move in a stock, on average, happens when earnings are being reported.
Bonus:
Want to know how to find penny stocks with the most profit potential? Download our quick tutorial, 5 Steps to Penny Stock Trading Success – it's free! click here now.
One of last month's penny stock winners, Revolution Lighting Technologies Inc. (NASDAQ: RVLT), exemplifies this type of rapid price move. On July 10, Revolution soared on news that the Nasdaq exchange had given it a listing extension.
RVLT rose 64% on the week – but the 64% equaled only $0.17 per share.
That made it one of the top penny stocks now, but those gains are likely in the past. Instead, we'll show you a penny stock with true upside potential.
Our best penny stock to buy today has a perfect 4.75 Money Morning Stock VQScore™. That means it's poised for a breakout.
The top penny stock today is in the field of this energy exploration, which is in the middle of a huge industrywide boom.
Did You Catch This? Serial entrepreneur Neil Patel reveals what it takes to become the world's next angel investor. Click here to watch…
In fact, the consumption of natural gas rose 4.8% last year, the fastest growth in eight years. The Energy Information Administration forecasts consumption could climb up to 7% in the next several years.
That kind of growth is a large catalyst for the stock.
And that's giving it 372% upside…
Our Best Penny Stock to Buy Today