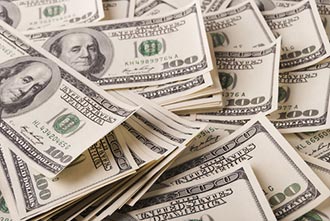 By now, you've likely heard about the Angels and Entrepreneurs Network featuring acclaimed angel investor Neil Patel.
According to the broadcast, everyday investors are now able to access a "secret market" that can help transform a small amount of money into millions.
Here's the deal...
For most of history, angel investing was a private market exclusively for the rich and powerful.
If you couldn't invest $50,000 or $1 million into each deal - tough luck for you.
That all went out the window when Congress passed the JOBS Act.
It had a specific clause in it - Title III - that changed everything.
It instantly, like that, made 240 million Americans eligible to become angel investors.
Basically, anybody over the age of 18.
Now you can invest $50, $100, maybe $500 or more in a startup, and it can change your life.
What's wild is that the vast majority of people have no idea this happened.
They're missing out on one of the greatest drivers of wealth creation that's ever existed.
Back in 1995, $8.1 billion was invested in startups.
In the early 2000s, you're looking at a little over $15 billion.
Now it's $99.5 billion.
And that's just in the United States.
You start adding in Europe and Asia, and you're over $204 billion.
But even with all of this buzz, a lot of folks still aren't exactly sure what it means to be an angel investor.
Or how to become one.
That's why we're here.
We're going to talk about how much more lucrative it can be to back startups versus stocks.
And how easy it is to get started.
There are so many stories of people launching startups in their garages or basements that go on to become worth tens of billions of dollars.
Jeff Bezos started Amazon in his garage.
He had about 20 angel investors at the beginning.
If they held on to their shares, last year they would've each made $7 billion.
That's a return of 14,000,000%.
Reid Hoffman started LinkedIn out of his apartment.
His startup went from being worth roughly 10 million to $26.2 billion.
Pierre Omidyar launched eBay from his living room.
In 1997, eBay was worth $20 million.
By 1998, it was worth $21 billion.
That's 105,000% in a year.
Click here to learn more about getting started - and how you can unlock the incredible potential of angel investing...
Follow Money Morning on Facebook and Twitter.