Eighty percent of the market's annual movement happens when earnings reports are released. And it's earnings season once again.
That means more than 400% gains for one of the best penny stocks to buy in August 2019.
Bonus:
Want to know how to find penny stocks with the most profit potential? Download our quick tutorial, 5 Steps to Penny Stock Trading Success – it's free! click here now.
Good penny stocks often benefit from high returns on low share prices. By the U.S. Securities and Exchange Commission's definition, a penny stock is anything that trades for $5 or less.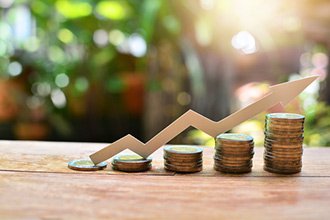 But before you jump into penny stock investing, it's helpful to understand the risks.
Today, we'll share with you a little about buying penny stocks safely. Then, we'll reveal our pick for the top penny stock to buy today.
Picking the Best Penny Stocks
Penny stocks can be profitable, but only if you pick the right ones.
The wrong penny stocks can lose as much as the best ones gain. So here's how you avoid that.
The first thing you should do is set a budget. Penny stocks are a volatile asset, so you should mind your risk tolerance and only put a minimal percentage of your budget toward them.
Also, limit your penny stock investments to only stocks that trade on major exchanges. The New York Stock Exchange (NYSE) and Nasdaq have much tighter restrictions and more oversight than the pink sheets or over-the-counter exchanges.
Finally, be suspicious of anyone trying to pressure you into investing in a particular stock. There are plenty of penny stock scams out there.
Watch Now: Robert Herjavec is helping everyday Americans discover the next Airbnb. Click here now…
Lastly, you should be prepared to do some research before buying penny stocks.
There are thousands from which to choose, so it takes some effort to uncover the ones with the most potential.
Our Money Morning Stock VQScore™ system was designed for just this purpose. This proprietary system reviews and ranks stocks that have significant breakout potential, and we can narrow these down to stocks that trade for less than $5 per share.
The top penny stock that we've identified for August has a perfect 4.75 VQScore, and it has the potential for over 400% gains.
This stock is involved in the energy exploration sector, which is booming…