If you're interested in angel investing, chances are you've already heard of Neil Patel's potentially lucrative Angels and Entrepreneurs Network.
Retail investors can now invest in a market that was once only available to the hyper-elite, and this secret market could potentially turn thousands into million-dollar windfalls…
Here's why…
For a very long time, angel investing in private companies was exclusive to institutional investors up in Wall Street.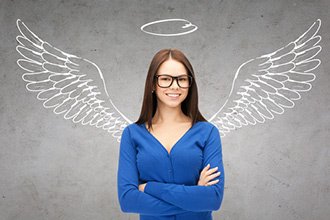 If you didn't have a spare $50,000 or $1 million to invest, you couldn't even think about getting in on the action.
But that all changed on April 5, 2012 when the JOBS Act was passed by Congress.
A clause in Title III became a complete game changer for everyday Americans. In fact, it opened the door for 240 million eligible angel investors like you.
Now, anyone over the age of 18 can be an angel investor.
Whether you have $50 or $500, you can invest in the latest startups – investments that could completely change your life for the better.
But, what's crazy is that most retail investors had no idea this even happened.
They're missing out on one of the biggest opportunities to develop a potential lifetime of wealth, ever.
And the Angels and Entrepreneurs Network can help.
In 1995, startup investing was valued at $8.1 billion.
Five years later in 2000, it started to peak above $15 billion.
Nowadays, startup investing is valued at an insane $99.5 billion in the United States alone.
If you start putting Europe and Asia into the mix, it's well over $204 billion.
But, despite the insane profit potential, many people aren't sure what exactly an angel investor is or how you'd even get started.
That's where the Angels and Entrepreneurs Network comes into play
We're going to show you exactly how much more lucrative startup investing can be in comparison to traditional stocks.
Plus, we'll show you just how easy it is to get started.
There are countless stories of people launching startups from their homes – only to go on to create multi-billion dollar companies.
Just look at Jeff Bezos. He started Amazon from his garage.
And in the early days, he had 20 angel investors at best.
Now, he's got enough money to shoot people into space as a side gig.
If those angel investors had held onto their holdings in Amazon, they would have made $7 billion in 2018.
That's an absolutely insane return of 14,000,000%.
Joe Gebbia and Brian Chesky started Airbnb by renting out their living room in their apartment.
They went from unable to afford their rent to a global homestay company worth $31 billion.
While in 1997, eBay's market cap was $20 million.
One year later, it was $21 billion.
That's a whopping 105,000% growth in just one year.
And these are only a few examples of some of the greatest gains on the market from startups.
If you want to learn more about how you can get started with the Angels and Entrepreneurs Network, click here.
Follow Money Morning on Facebook and Twitter.