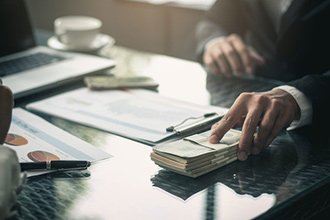 Investing in the stock market has always been the best way to make serious money.
But with the markets behaving the way they are, it's time to start evaluating angel investing opportunities. You see, there is no better way to turn small amounts of money into millions than through angel investing…
Just look at the state of the current market.
The yield curve officially inverted on Wednesday.
That inversion suggests the end may be near for the current bull market. The current expansion began after the collapse of the housing market in 2008.
The Dow Jones Industrial Average is now down nearly 7% since peaking in July.
Funnily, this correction coincides with what has been one of the hottest markets for initial public offerings on Wall Street.
The money raised by IPOs is staggering and has drawn comparisons to the late 1990s.