Investors looking to weather a volatile market often rely on the bonds for steady returns. But with Aug. 28th's yield curve inversion, yields on the 10-year dropped from 2.85% to 1.47% in just a year.
While investors are understandably worried, we have a way to weather the current volatile market. In fact, it's why we're bringing you one of the best REITs to invest in.
Real Estate Investment Trusts (REITs) are great in this kind of market for three reasons. REITs provide investors with solid cash flow as well as tax benefits. Beyond that, the best REITs tend to offer a great upside too.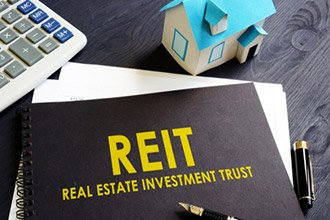 In fact, since 1980, the annualized returns for REITs comes out to about 11.61%. To put that into perspective, the annualized return for the S&P 500 was just 8.39% in the same amount of time.
And while that doesn't sound all that impressive, just think about it in another way. Let's say you invested $10,000 in both the S&P 500 and a REIT back in 1980.
Today, your S&P 500 investment would be worth $213,594, while your investment in a REIT would now be worth over three times more at $649,707.
Sign up for SMS so you never miss special events, exclusive offers, and weekly bonus trades.
And that's just one example of the kinds of returns REITs could generate.
Watch Now: Robert Herjavec is helping everyday Americans discover the next Airbnb. Click here now...
This gives investors an opportunity to benefit from a greater level of growth and income that you can't find with bonds. So, it's no surprise that 80 million U.S. citizens have investments in REITs in some capacity.
But finding some of the best REITs to invest in can be challenging for income-seeking investors. In the United States alone, there are over 1,100 registered REITs. On top of that, these REITs also have over 511,000 different properties.
That's way more REITs to sift through than most of us have time for.
Fortunately, that's what we created our Money Morning Stock VQScore™ tool to do. This proprietary software finds only the best stocks with breakout potential.
We're using it today to help you find one of the best REITs to invest in. And the best REIT we found offers a great 6.14% dividend yield on top of its growth potential.
Check it out...
One of the Best REITs to Invest in Yields a Solid 6.14%
Join the conversation. Click here to jump to comments…
About the Author
Daniel Smoot is a Baltimore-based editor who helps everyday investors with stock recommendations and analysis. He regularly writes about initial public offerings, technology, and more. He earned a Bachelor's degree from Towson University.