On Sept. 1, the U.S. Commerce Department imposed a 15% tariff on an additional $112 billion of Chinese goods. These trade tensions continue to hurt the global markets, having dropped the Nasdaq over 2.5% through August.
But investors can still reap profits under today's volatile conditions, thanks to penny stocks. In fact, one of our top penny stocks to buy in September could deliver a 210% return for today's investor.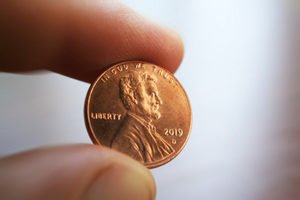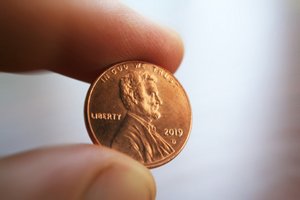 Of course, negative conditions have pushed investors to the selling the floor in search of safety from high market volatility. The Volatility Index (VIX) is above 20 today, pointing to a growing distrust in the markets.
But some penny stocks are still a buy.
You see, due to their low share price, penny stocks thrive on volatility. The slightest movement in a penny stock's market price can bring triple-digit returns for well-positioned investors.
To help Money Morning readers cash in on September's volatility, we'll take a close look at three penny stocks that are poised to surge as volatility grows.
Using the Money Morning Stock VQScore™ system, we've found three penny stocks that could make huge gains this month.
All three of these companies have a VQScore of 4.9, meaning they have the highest profit potential possible according to our system.
In fact, our best penny stock to buy in September could soar as much as 191%…
Top Penny Stock to Buy in September, No. 3: BGC Partners
BGC Partners Inc. (NASDAQ: BGCP) is a global financial services company based in New York.
Originally part of the Cantor Fitzgerald Organization, BGC became a separate financial advisory firm in 2004.
Since then, the firm has seen tremendous growth. Specializing in voice brokerage services, the firm has pursued global expansion and technology investment in an effort to broaden its customer base and market competitiveness.
Over the last two decades, the firm has invested 1.7 billion in technology, giving it an edge over its competition as electronic trading becomes the dominant method of market exchange.
You Have to See This to Believe It: America's favorite "Shark" debuts the Angels & Entrepreneurs Summit. Watch now…
In 2007, BGC opened its first office in Seoul, South Korea, and became the first inner-dealer broker to open an office in Istanbul, Turkey, later that same year.
This firm had $4 million in profits back in 2014, a decade low. But it's brought that up to $74 million today. More recently, between 2017 and 2018, its profits went up 43%. What's more, it's been profitable for the whole decade.
And BGC shows no signs of slowing down. Due to its global presence and focus on technological investment, BGC is positioned to cash in on the boom in global trading.
According to a market research report from IBISWorld, the digital brokerage industry is expected to grow at a robust 6.2% over the next five years, generating an annualized return of over $313.4 billion.
Buying BGC now at its current share price of $5.10 will get you in on the ground floor of this growth. In fact, analysts believe the firm's stock could generate a 76% return in the near term.
That's a great gain. But it's nothing compared to our next penny stock to buy in September…
Top Penny Stock to Buy in September, No. 2: Resolute Forest Products
Resolute Forest Products (NYSE: RFP) is a global supplier of wood-based products such as pulp, paper, and various specialty papers.
A supplier in over 70 countries, Resolute focuses on making high-quality products while minimizing the firm's environmental impact.
This long-term outlook has positioned RFP as one of the world's largest sustainable providers of paper goods.
The company's global positioning and sustainable outlook have allowed it to cut waste and maximize profits, especially over the last three years.
After seven years of searching for profitability, the company reached its goal last year with a bottom line of $235 million. Meanwhile, the company's operating income has jumped a staggering 736% thanks to the firm's strong commitment to sustainability and cost-cutting efforts.
Despite these gains, the firm is still overlooked by Wall Street with 3.25 price/earnings (P/E) ratio, well below its historic average of 14.87. A difference like that means the stock is highly undervalued right now.
Analysts believe Resolute's model is going to pay off for shareholders. In fact, they believe the firm's share price could jump as much as 110% from today's price of $4.28 as Resolute continues to grow.
That's a phenomenal return. But it pales in comparison to our top penny stock to buy in September.
Our top penny stock to buy is a petroleum and natural gas exploration company cashing in on the global boom in fossil fuel consumption.
In fact, it could jump as much as 191%…
The Top Penny Stock to Buy in August