If you're interested in angel investing, there's a good chance you've heard of serial entrepreneur Neil Patel's potential game-changing Angels and Entrepreneurs Network.
Now, everyday folks like you have access to a "secret market" that was once exclusive to the hyper-wealthy. And this "secret market" could help you transform thousands into millions.
Here's how…
For a very long time, angel investing solely existed for wealthy elites in Wall Street and Silicon Valley.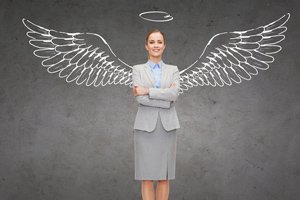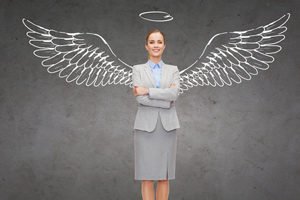 If you didn't have $50,000 or $1 million in spare cash, it was tough luck for you. You couldn't even consider becoming an angel investor.
That all changed for the better when Congress passed the JOBS Act on April 5, 2012.
Its Title III clause completely changed the world of investing for everyday Americans. In fact, it enabled 240 million folks like you to become angel investors.
Now, as long as you're 18, you can be a part of the thrilling world of angel investing.
Whether you have $50 or $500 to spare, you can invest in some of the latest startups with breakout potential. And it could completely change your and your loved one's lives for the better.
In fact, one Member of the Angels and Entrepreneurs Network said this…
"I'm shocked that I can participate in something like this for an amount that is universally affordable. Truly grateful. Thank you and looking forward to this journey! Wow."
And most retail investors aren't even aware they could be angel investors.
They're missing out on what could be one of the most lucrative opportunities to develop generational wealth ever.
And the Angels and Entrepreneurs Network could help you get there.
Just look at what another Angels and Entrepreneurs Network Member said…
"This is very informative for a new angel investor like me. Becoming a part of Angels & Entrepreneurs is one of the best decisions I have ever made in my life. Neil, thank you for giving me this opportunity for a better life."
And the sheer potential of angel investing is only getting larger.
In 1995, angel investing amounted to $8.1 billion.
Once the early 2000s rolled around, it almost doubled to $15 billion.
In 2019, it's skyrocketed to 99.5 billion.
And that's just in the United States alone.
If you throw in Asia and Europe into the mix, it's a whopping $204 billion.
But despite the incredible returns you could see, many investors aren't sure what exactly an angel investor is or how you'd become one.
That's where the Angels and Entrepreneurs Network comes in.
The Angels and Entrepreneur Network will show you how insanely lucrative angel investing can be over run-of-the-mill stocks.
Plus, it'll provide you with exclusive information to help you get started with ease.
One Angels and Entrepreneurs Network Member has already learned the ropes and is reaping the benefits.
"Just want to thank the Angels and Entrepreneurs Network for helping me land three deals after receiving my information. I suggest you read all the information and reread it. Then, do your own research. It really works. If you want something, you must work at it. Life is what you make of it…"
And the next startup to become a billion-dollar company could be just around the corner…
In fact, there are countless tales of founders launching businesses from their living rooms, basements, and even garages.
Take Jeff Bezos, for example. Amazon.com Inc. (NASDAQ: AMZN) was launched from his garage.
And back in the 1990s, he had something like 22 angel investors at most.
Now, he's so unbelievably rich that he has a gang of side businesses, one of which is literally shooting people into space.
If any of those 22 angel investors had held onto their Amazon holdings, they'd have made $7 billion by 2019.
That's a whopping 14,000,000% windfall.
Meanwhile, Airbnb founders Brian Chesky and Joe Gebbia started Airbnb cooking eggs for travelers sleeping in their living room.
They went from barely affording their rent to a global homestay valued at $31 billion.
And those are just a few examples of the greatest gains seen from startups and angel investors.
If you want to learn more about the Angels and Entrepreneurs Network and how you could see a windfall of returns as an angel investor, click here.
Follow Money Morning on Facebook and Twitter.