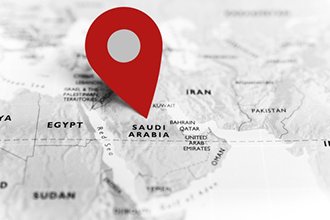 The biggest news this week was a spike in crude prices after the attack on Saudi Arabia's oil facility.
As is usually the case, such things are temporary. Oil prices retreated when the market learned that Saudi oil would be back to full capacity in a few short weeks if that.
Crude prices gained more than 10% on the news and surrendered most of that shortly after.
Oil stocks followed a similar trajectory.
In August, I recommended W&T Offshore Inc. (NYSE: WTI) as a penny stock to buy for huge gains.
That pick proved profitable.
The stock jumped 25% after the Saudi attack. Even after a pullback in the days that followed, it's still up 15% since I made the recommendation.
Indeed, big gains can be had in the oil patch, but not for things that are fleeting, like the attack on Saudi oil facilities.
Watch Now: Robert Herjavec is helping everyday Americans discover the next Airbnb. Click here now...
It takes more than an isolated event to make money consistently in the market.
From that perspective, what really makes oil exciting today is the fundamentals.
The U.S. economy is powering forward. The rest of the world will follow suit thanks to aggressive monetary policy at global central banks.
However, fears of a deepening recession have kept investors on the sidelines. That's especially true in the oil sector.
Prices are materially depressed on many oil stocks, despite their strong fundamentals.
As oil prices rise for solid underlying reasons, those fundamentals are only going to get stronger.
Strong fundamentals combined with projected growth means many oil stocks are screaming buys.
The Money Morning Stock VQScore™ system has done the hard work for us and has identified the best oil stocks to buy trading at attractive prices.
In the oil patch, there are several stocks that have attained the highest score available.
That means it's time to buy, especially in advance of a global economic recovery.
Here are the best ways to play rising oil prices this week...
Oil Stocks to Buy Now, No. 3
[mmpazkzone name="in-story" network="9794" site="307044" id="137008" type="4"]
Fear is a powerful motivator.
When it comes to oil stocks, fear has gripped the market.
Worries of a global recession spilling over into the United States rocked oil stocks hard. No growth, less oil use.
Stocks in the oil space plunged on that fear in 2019.
Shares of Halliburton Co. (NYSE: HAL) have lost 35% of their value since peaking early in the year.
A golden rule for making money in the market is to buy when fear is at a peak.
Yes, the global economy is weak at the moment, and Halliburton is a global company. But that's shortsighted.
With easy money policies, we can expect global conditions to change. When they do, oil prices will go up.
In an environment with significantly higher oil prices, Halliburton shares could double in value from current levels.
Oil Stocks to Buy Now, No. 2
If finding stocks with strong fundamentals trading for low valuations weren't enough, how about adding in a huge dividend?
Shares of integrated oil company BP Plc. (NYSE: BP) are the holy grail, then.
Like most oil stocks this year, BP has dropped in value in 2019. But not nearly as much as most others.
Helping support the current share price is the 6% dividend paid by BP to investors today.
Given the low interest rate environment, it's surprising shares of BP haven't exploded higher.
The price suppression results in a valuation that is mind-blowing.
BP trades for only 12 times current-year estimated earnings. And yet analysts expect the company to grow profits by 20% in the next year.
BP is a "back up the truck" stock and should be bought this week.
Oil Stocks to Buy Now, No. 1
No stocks in the oil patch have been hit harder than small-cap or penny stocks like WTI.
Just last week, the market saw a strong rotation back to this ignored sector of the market.
It's too early to call it a trend, but the action surely is a welcome sign for some stocks that have really struggled this year.
Shares of Southwestern Energy Co. (NYSE: SWN) have lost almost half their value since the start of 2019.
If small stocks with good fundamentals are back in favor, the gains in Southwestern could be substantial.
Clearly, there is more risk with Southwestern, but the reward could be significant.
If oil prices jump to $100 per barrel, for example, shares of Southwestern could triple in value or even much more.
Famous Angel Investor Shares His "1,000x Formula" for Finding Unicorn Startups
Neil Patel is one of the most successful angel investors on the planet.
Today, he's walking everyone through his "1,000x Formula" for finding the most successful startup investments - the ones with unicorn potential.
With this formula at your disposal... investing in startups is about to get a whole lot easier. (In fact, you can act now with as little as $50.)